Whether you're visiting Japan for the first time, or you recently moved there, these are the best dating apps to find the most attractive Japanese singles. Some are more foreign-friendly than others, but they are all quite popular and most often yield positive results. Here's a list of the 10 best Japanese dating sites.
1. Tinder.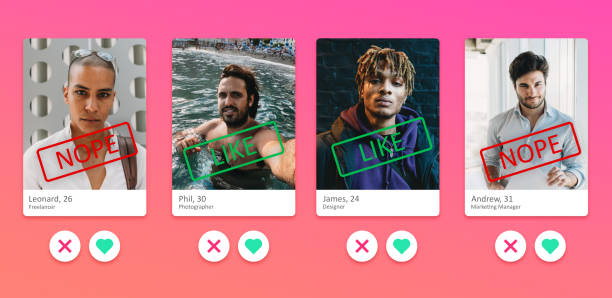 By now, you'd already have heard about Tinder. It is one of the world's most popular dating apps where you can find tons of singles. But more than that, it is popular among Japanese singles.
If you are looking to venture into relationships of all kinds, then Tinder might just be the right app for you. It is more foreign-friendly and has both English and Japanese language features. So if your Japanese isn't up to the bar, you need not worry.
With Tinder, you can specify the age range of people you'd like to meet. But that's not all. While you might meet singles interested in dating, you can also meet drinking or hangout buddies, make new friends, and network.
Tinder is most popular among millennials and singles under 34. It is pretty simple to navigate as your date is just a swipe away. You also have free access to use this app. However, you would need a paid monthly subscription for better features. It offers you two premium memberships; Tinder Gold and Tinder Plus.
2. JapanCupid
If you're looking for something that connects you to more people than those in your immediate environment, then you should try out JapanCupid. This dating app as opposed to other sites connects people around the world instead of just their immediate environment.
Here you can find Japanese singles not only in cities like Tokyo, Osaka, and Kyoto but just about any place in the world. JapanCupid is popular in Japan and other parts of the globe. It is part of the Cupid Media Empire, one of the biggest and most trusted names in the online dating scene.
JapanCupid is more western friendly. Your messages translate easily to different languages Like Japanese, English, and others. With JapanCupid, creating a profile, uploading pictures, and browsing through profiles is free but you need a paid membership to send a message and connect with others.
JapanCupid has both standard and premium memberships. For premium membership, you can either subscribe to Gold or Platinum. With either of these subscriptions, you can unlock special features on the app.
3. OkCupid Japan
OkCupid Japan is another dating app and site popular among Japanese singles. It is one of the best dating apps there is. On this app, you will find attractive Japanese singles in their 20s and 30s looking for something serious.
OkCupid Japan translates in English, Japanese, and others. Creating a profile might take a little longer than other apps since this app is much more detailed. If you have patience like me, it won't take any over 45 minutes to get your profile up and running.
The information given on this app includes several questions about morality, sex, political views, and others. With this information, OkCupid Japan would help you find singles that match your personality with 0 – 100% compatibility.
READ MORE ABOUT JAPAN:
4. Bumble
Bumble is another dating app that gives you access to Japanese singles. With millions of people registered on this app, it won't be a hassle to make new friends or go out on that date. Bumble helps you make great connections, network well as a date.
In the Bumble dating app, women make the first move. This popular app has a similar swipe to meet method as you find on Tinder. If there's a match, the woman initiates the conversation. She's given 24 hours to send a message before the alarm expires. The man can offer a time extension in hopes of a "hello"
If you are looking for an app where you call the shots, Bumble is the right app. It is free to use and versatile as you can switch from one feature to another. To do this, you would need a monthly subscription. Bumble translates in both Japanese and English so language isn't a barrier.
5. Omiai
The word Omiai translates to matchmaker in Japanese. It is a dating app for something more committed. People who use this app are in for something a little more serious. Like a long-term relationship or marriage.
To enjoy using this app, you need to understand Japanese. But you could use google translator to help you use this app. Omiai is a great app to try if you're serious about finding someone. It helps you lower your search through your ideal partner's age, location, income, and occupation.
Users can check out their match's profile on Facebook since the app is connected to their social networks. Omiai is free for women. Men, on the other hand, need a paid subscription to have access to the app and use its features like sending messages.
6. Tapple
Unlike other dating apps where you build your profile, with Tapple, you fill out qualifiers. Like your hobbies and what kind of man you're interested in. After this, you are added to groups based on your hobbies. Then you are shown a selection of people who share the same interests as you.
Tapple is free and connects people with popular hobbies and interests. What's more, you can easily connect with someone by just liking their photos. It is available to foreigners in Japan and gives free service to women while men need to pay to use it.
Tapple is one of the most downloaded dating apps in Japan. You can try this app if the Japanese language isn't a hurdle for you. It is pretty cool for those who want to date at a slow pace.
7. Matchalarm
This Japanese dating app is popular for matching you with someone new every day. Usually, a new match is recommended to you at 8 am every morning based on your behavior and social information from Facebook.
It is left for you after checking out the profile of your match, to decide if you're interested or not. You should know that you have only a limited time to check out your match's profile; say about 16 hours.
With Matchalarm, you don't need to go through the struggle of searching for a match. The app does the work for you. All you have to do is connect with the profile that matches your requirement. You can do that by tapping on the "Might like you" button which takes three coins. This app is available only in Japan.
8. My-Qpit
My-Qpit is another popular dating app where you can find lots of Japanese singles. Like most dating apps, this app lets users search for dating partners through age, location, occupation, and even hobbies.
It allows you to check out the Facebook profile of the person you've been matched with. Like many dating apps, My-Qpit is free for women while men need a paid subscription to have similar access. To use this app, you need to brush up on your Japanese.
9. Dine
If you are looking for something more casual, like making new friends, then this is the right app for you. Unlike other dating apps, Dine uses food to connect people. First, you are introduced to potential matches to learn their favorite eating spots.
Then you're allowed to request a dinner date and meet face to face with your potential match. That way, even if you are unable to meet someone you like, at least you get to try out new restaurants, dishes, and new eating spots. This feels like a breath of fresh air.
10. Pairs
Pairs is one of the most popular dating sites in Japan. Here, you will find a lot of Japanese singles interested in serious relationships. On this app, women create profiles, login, like, view profiles, and send messages for free, while men need a paid subscription to have access to all features.
Like Matchalarm and Tapple, you can connect to this app through your Facebook. Pairs help you hide your full name and lets you use your initials. You also need to have a hang of the Japanese language or maybe use google translator.
Conclusion 
These dating apps let you meet people you are compatible with. You can find Japanese singles of different kinds. Singles with dogs, singles below 30, and singles over 50. Most of these matches have yielded some great results. People even meet their life partners through these apps. You can try them out and make some new friends in Japan.