Japanese Camera brands have populated the camera industry worldwide with their top-notch products that we have all come to love. These camera brands are not only famous, but they are also beautifully designed with high definition features that are out of this world.
Pictures are a way of capturing amazing moments and memories to keep our loved ones updated on our newest adventure. Are you a photography lover looking for the best camera brand to start that travel blog journey with or you just want to capture your favorite moments on your Japan tour?
Japanese cameras are here for you. Owning some of the leading brands in the market, their cameras are nothing short of the best. If you are unsure of the brands to buy from, here are the best Japanese Camera brands that you can check out.
1. Pentax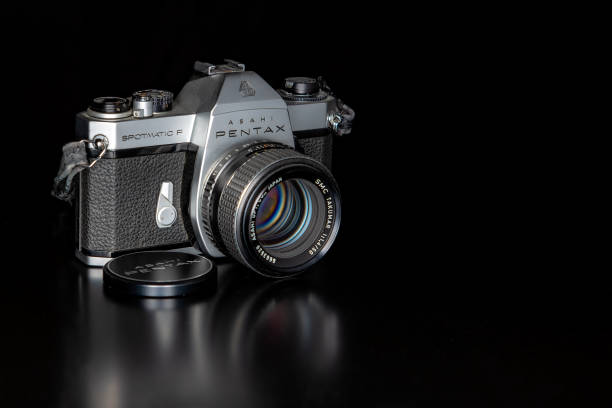 When it comes to picking favorites, you would think that the likes of Canon, Nikon, and Sony cameras are Japan's favorite. But you'll be shocked to know that they aren't. Pentax is a pretty popular camera brand in Japan and Japanese folks have not failed to share their interest in this brand.
Pentax is a Japanese multinational imaging and electronics company established in 1919. They manufacture products like digital cameras, lenses, and other imaging products.
One of their very popular cameras is the Pentax K-1 Mark II. This camera is notable for its autofocus systems and zoom stabilization feature. Pentax K -1 has a 35mm full-frame sensor, it is reliable and long-lasting.
It offers amazing capturing features that would most definitely interest you. I believe their camera design and features are what interests their Japanese customers most. You can also check out Pentax K-70. It has a 24.24 MP sensor and offers cool features that will help make your images come out great.
2. Nikon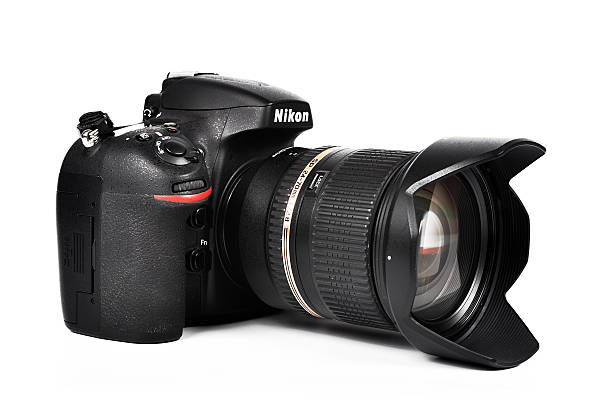 Apart from being one of the popular brands with large followings, Nikon has won the heart of its customers with its amazing features. Nikon, also known as Nikon Corporation is one of the oldest brands on the block. It was founded in 1917 and has its headquarters in Tokyo.
Their products range from cameras to camera lenses, microscopes, ophthalmic lenses among others. Their philosophy is trustworthiness and creativity as they seek out new challenges. Nikon cameras have been trusted for their reliability, enduring performance, and exceptional image quality.
For generations, this brand has succeeded in helping picture takers and photographers capture the essence of the moment. This brand boasts of a variety of camera styles. From DSLR to Mirrorless, and Point & Shoot. These different series serve different functions.
If you're looking for a pocket-sized Nikon camera, Nikon COOLPIX is just about the right camera for you. This digital camera is a compact-sized Nikon quality with high-tech features. You can check out Nikon D850 for a sleek and high-performance design camera.
MORE YOU MAY LIKE:
3. Olympus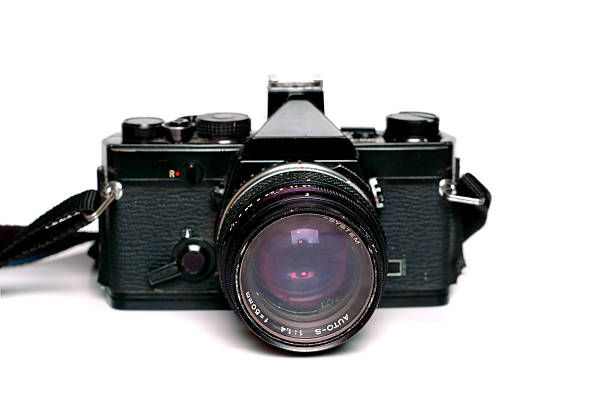 Olympus, also known as Olympus Corporation is another Japanese brand that is topping the camera charts. This brand competes with some of the big guns in the camera industry. Founded in 1991, Olympus is most definitely one of the oldest in the game.
Previously, Olympus only specialized in microscopes and thermometers. However, they spread their tentacles to manufacturing several products like face cream, plastic tableware, voice recorders, and cameras.
The corporation began producing cameras in 1936 and has evolved in the production of cameras over the years. At Olympus, they believe in integrity, long-term view, agility, and unity. These principles and core values are at the heart of their productions.
Cameras from this brand are intricately designed and customer-friendly. They are popular among photographers for their affordability. The OM-D EM line is one of their notable collections. It is quite sought-after by photographers and camera lovers alike.
This mirrorless camera offers outstanding video quality. It is lightweight and captures dynamic range in low-light conditions excellently. You can also check out Olympus E-PL10. One peculiar thing about these products is, they are styled to be easy on the eyes.
4. Canon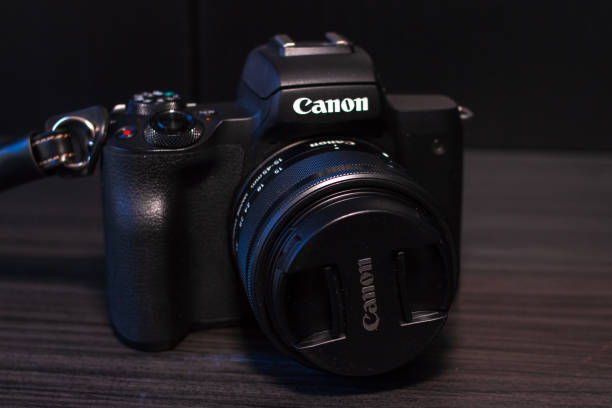 The popularity of Canon cameras is notably high. This brand is quite famous in Japan and has made a huge mark around the world. Many Japanese folks may not own this brand, but it is one of the best camera-producing brands. It is a favorite of the majority of photographers outside Japan.
Canon was founded in 1933 and has been relevant since then, producing a variety of cameras like DSLRs and point & shoot. Be you a beginner or a professional photographer, a canon camera would make you fall in love with it.
You can check out the EOS 80D, it features a DIGIC six image processor, Dual Pixel AF with live view, and a DIGIC six image processor.
If you are looking for a daily life camera then you can check out the Canon EOS 77D. Its features include; a 24.2-megapixel sensor, a DIGIC seven image processor, and a 45-point cross-type AF system.
One product to look out for is the EOS Kiss X10. This camera is lightweight with approximately 449 grams. It has a single lens flex and is also furnished with a design that helps promote easy grip.
5. Sony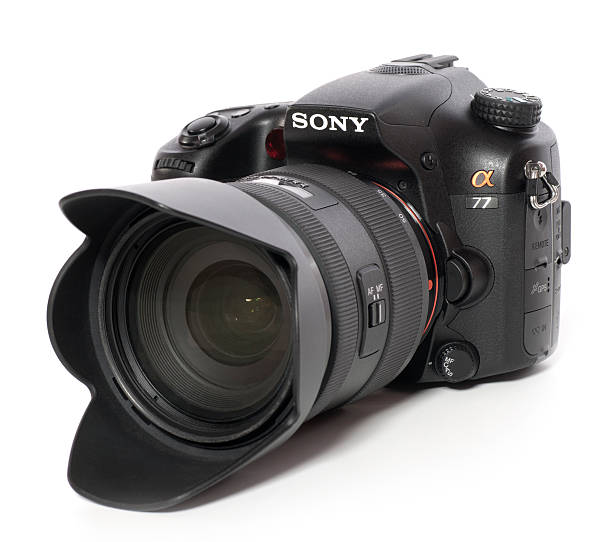 When it comes to electronics, Sony Corporation has been in the game for quite a while, diversifying into different spheres of electronics and cameras luckily is one of their many ventures. They are one of the best Japanese electronic-producing brands.
Sony produces a wide range of cameras for different purposes. These products range from mirrorless interchangeable lenses to point-and-shoot camera models. Take a look at Alpha A6000 or Sony a99II.
One of the efficient cameras produced by Sony is the x mount Sony a99III camera. It has an amazing bronz x processor and a 42-megapixel sensor. This brand has done well for itself, producing some cutting-edge products that have been helpful to users.
They are also known to manufacture amazing low-budget cameras with all the necessary features for a nice capture. One such camera is the Cyber-shot WX220. It is great for photography starters. You can get any of their low-budget and low-priced cameras.
6. Fujifilm
Fujifilm is known for creating innovative products. It was established in 1934 and is fast becoming a global presence. Fujifilm was founded by the Daicel Corporation and is prominent in the world as one of the best camera brands.
Fujifilm has produced some of the popular camera series which includes the S-T series. These series consist of both mirrorless and DSLR camera style. One of its products is the Fujifilm x-T4. It is by far the most dominant Fujifilm camera.
Launched in 2018, this Fujifilm camera can shoot at a high dynamic range and low light. It delivers the most realistic color expressions. This product is a mirrorless camera model with an ASPC 24px CMOS sensor, and five-axis stabilization.
Another product to look out for is the Fujifilm X100F. This iconic compact camera has a fixed 23mm lens, an APS-C sensor, and a hybrid viewfinder. If you're looking for a versatile camera, t. then you should try this produce
7. Panasonic
Much like Sony, Panasonic Corporation is one of the Japanese best electronic producers. Manufacturing massive technological innovations and designs, Panasonic has grown exponentially, spreading its tentacles into producing cameras, microwaves, TVs, and microwaves.
Founded in 1918, Panasonic is one of the oldest in this list of brands. Panasonic cameras are known for their reliability and high-resolution images. They manufacture high-end cameras like the Lumix GH series.
This camera is great for shooting high-resolution images with rich colors. It is also efficient for slow-motion videos with its high definition feature. Lumix GX80 is one of the most popular camera models in Japan.
It features a high-quality image, fast shutter speed, built-in Wi-Fi, and an articulating touchscreen display. If you cannot afford the other listed products, you can as well try Lumix DMC-ZS30. They are pretty decent to own.
8. Sigma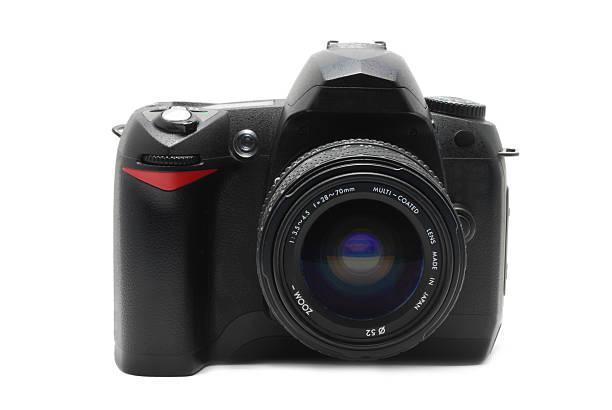 Sigma may not be Japan's favorite, but this family-owned business produces some of the best Japanese cameras. Sigma Corporation is also known as a company that manufactures cameras, lenses, and flashes.
you may not have heard of this brand, but it is certainly not new. Sigma was founded in 1961. They are one of the world's largest independent producers. as a brand, they are concerned with creating innovative products with quality performance that surpass expectations.
Sigma has several camera models but is most notable for sigma fp – an interchangeable-lens mirrorless digital camera. Sigma fp is a best seller in Japan, topping the sales board for Japanese sales giant, Yodabashi camera.
Conclusion
These Japanese brands ranked high according to functionality and popularity. They are the best Japanese camera brands, producing moderate, efficient, and reliable cameras. While some of these brands are Japan's favorite, others are popular around the world.
The most popular among these brands is canon while the most liked among Japanese folks is the Pentax camera.
Now that you know the best Japanese camera brands, you can now proceed to purchase the products that best suit your specification and taste.