Since Japan began participating in soccer internationally, they have recorded some of the best Japanese players in the history of Japan.
Representing their country, these players have been recognized for their impact in the world of Japanese soccer. They have also enjoyed a large amount of success in the Asian Cup, winning four of the six previous tournaments.
What's more, they also play for European clubs, making football gain more ground in the country. Here are the 10 best Japanese soccer players in history.
Number 10 – Keisuke Honda
Keisuke Honda's ability on the field is second to none. He plays attacking midfielder but can pass for a winger, false nine, or a deep-lying playmaker.
Keisuke Honda is known for his strong, creative ability and his speed in the field. What's more, his accuracy for bending free-kicks, dribbling skills, and striking ability is top-notch. Honda is as much a player as he is a manager.
He is the manager of the Cambodia team. He plays the position of a midfielder and has earned over 90 international caps.
In 2011, he won the Asian Cup and was voted for as a player of the Tournament. Honda was a member of the Japan team for the 2005 FIFA Youth Championship and made his international debut in 2008. And in 2010, Honda rose to prominence becoming the country's newest prospect.
Number 9 – Junichi Inamoto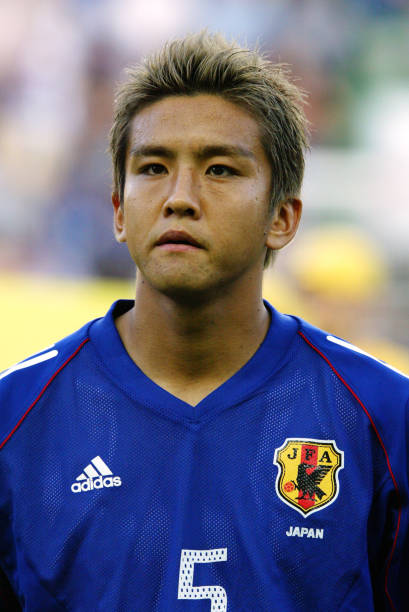 As a Japanese footballer, Junichi plays midfielder for SC Sagamihara.
He played for the Japan National team. Junichi was among the many high-profile transfers of Asian players to Europe. He signed with clubs like Arsenal for the premier league. In 2002, Inamato scored two goals for the Japanese national team and played 82 matches.
In 2000, he was awarded J. League Best Eleven. During this time, Inamoto ended the tournament as his nation's leading goal scorer as he scored against Russia and Belgium.
Number 8 – Shunsuke Nakamura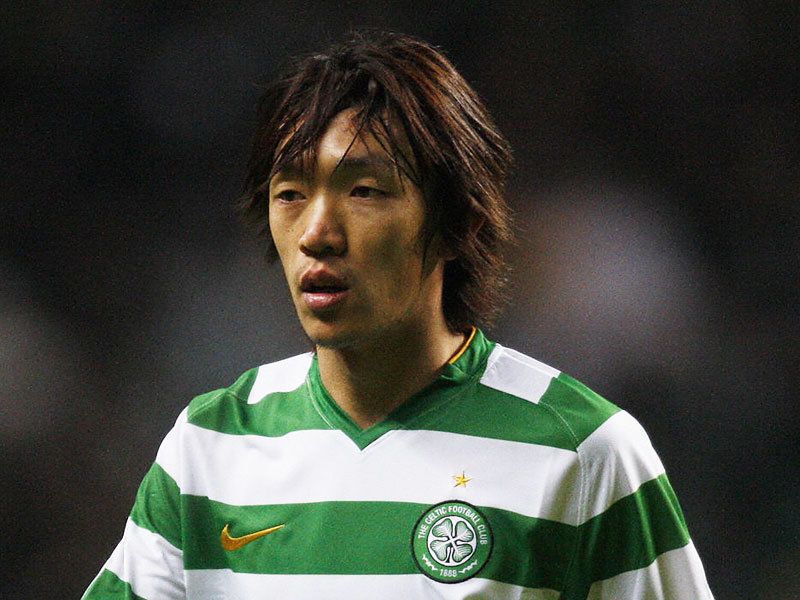 Shunsuke is one of the best Japanese players in history being named the most valuable player more than once in 2000 and 2004. He played as an attacking midfielder in J. League.
Shunsuke Nakumara is known for his ability to give blending shots and for his free-kicking abilities. At Celtic, Nakumara became one of the best Asian players to have ever played in Europe. As one of the Japanese best players, he has 98 caps and 24 goals for the Japan national football team.
After winning the AFC Asian cup in 2000 and 2004, he was named the most valuable player. You should know that Asteroid 29986 Shunsuke was named in honor of Shunsuke Nakumara. In 2006 and 2007, he held a two-time position as Celtic Player of the Year.
Number 7 – Yuji Nakazawa
Yuji Nakazawa began his football career in 1999. He is one of few footballers to have reached a century of international caps, attaining over 100 caps for his country.
The 43-year-old tough-tackling defender is well-regarded in his homeland. Achieving 110 caps and 17 goals during his career. Nakazawa made his people proud both internationally and locally. He was known to have a flair for weighing goals at important times.
He retired from playing internationally in 2010. During his last international match, he was the captain of the Japan national team at the world cup in South Africa where they recorded a victory over India and Thailand. He contributed three goals that qualified them for the finals. Yuji Nakazawa was named Japanese Footballer of the year in 2004.
He played for the J1 League side, Tokyo Verdy, and Yokohama F. Marinos. He was given the nickname "Bomber" because of his distinctive hairstyle.
Number 6 – Shinji Okazaki
As a professional footballer, Shinji Okazaki plays forward or attacking midfielder for both Japan national team and the LaLiga club. Internationally, Okazaki ranks top active japan national goal scorer and third all-time in team history with a record of 50 goals. In 2016, he won the Premier League with Leicester City and was awarded AFC International footballer of the year.
In 2011, Okazaki won the AFC Asian Cup for Japan and was recognized as IFFHS World's Top Goalscorer in 2009. Shinji Okazaki gained international recognition in 2008 where he made his first debut for Japan against the United Arab Emirates.
Number 5 – Yasuhito Endo
Yasuhito Endo made his senior debut in 2002. This Japanese football player has earned over 150 caps and scored about 15 goals. He is recorded as the most capped Japanese player in history. He represented Japan in three world cups and three confederation matches.
Endo is known for his challenging passing ability, leadership, and most especially for his goal-scoring ability. He has been celebrated as one of Japan's most creative midfielders and one of the most talented Japanese players in history. His creativity in the field speaks for itself. In 2009, Yasuhito was awarded best Asian Footballer of the year.
Number 4 – Shinji Kagawa
Shinji Kagawa was born on 17th March 1989. He is a Japanese footballer who plays the midfielder position for the Greek club PAOK and the Japanese national team. He has played for top European league clubs like Manchester United and Borussia Dortmund.
Due to his activeness and agility on the field, Shinji is part of the Greek club. This was after the termination of his contract with the Spanish club Zaragoza.
Holding a record for the highest number of appearances and goals for a Japanese player in the UEFA league, Shinji is known for his technique, movement, and depth passing. He has scored over 30 goals and won over 90 caps. In 2012, Kagawa was named Asian Football Confederation International Player of the year.
Number 3 – Hidetoshi Nakata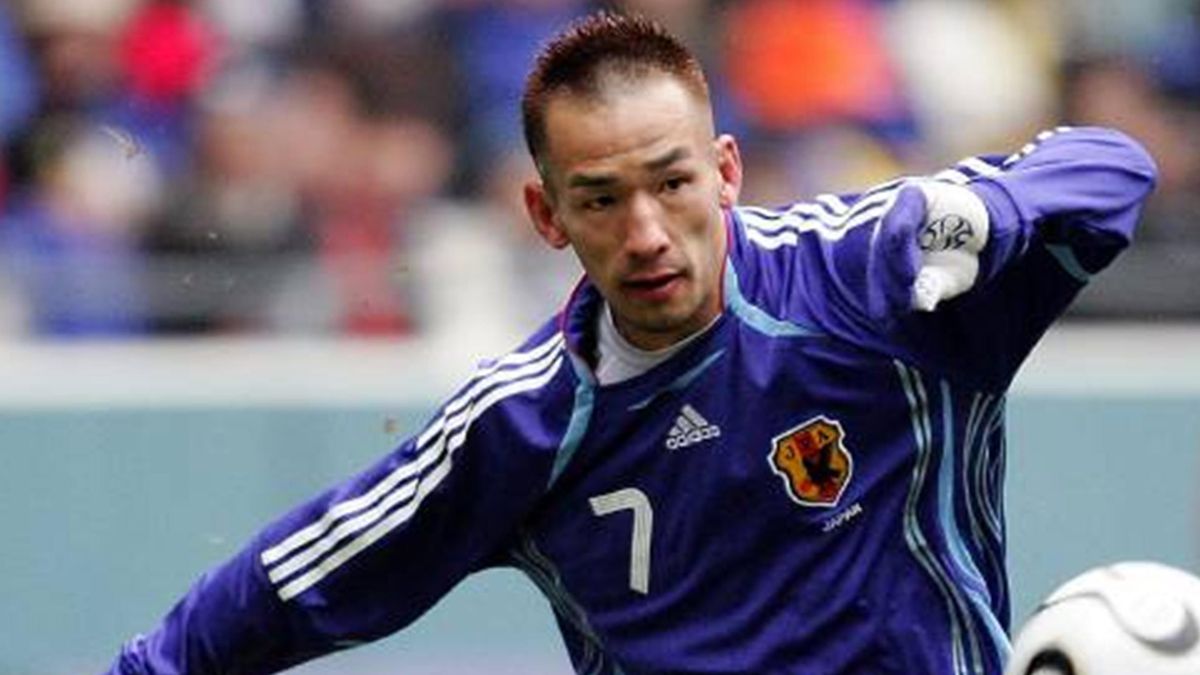 Hidetoshi Nakata is considered one of the greatest Japanese players of all time. As a Japanese former professional footballer, Nakata is famous for Parma.
Though retired, Nakata brought victory to Japan. In 1995, he won the Asian Football Confederation Player of the Year award. He was made Knight of the Order of the Star of Italian Solidarity, for improving the country's image overseas.
Nakata is one of the two Japanese footballers to make it to the FIFA 100 list. In 2018, he was added as an icon to the ultimate team on the FIFA 19 video game. In the field, Nakata was revered for his agility, vision, passing, technical ability.
He played the central midfielder position and he had an eye for goals. In 1997, he was awarded Japanese Footballer of the year, J. League All-Star Soccer, Asian Player of the month, J. League Best XI, and the Japan Professional Sports Grand prize. Bagging so many awards, Hindotoshi Nakata retired from football at age 29.
Number 2 – Kazuyoshi Miura
Kazuyoshi Miura is one of the oldest football players in Japanese history. His story is a depiction of age as just a number. Kazuyoshi is above 50 yet continues to play actively holding a global record as the oldest player to score a goal in a professional soccer league.
From 1990, he began playing for Japan's national football team, retiring a decade later. He scored 55 goals from 89 matches. He currently plays as a forward for Yokohama FC in the J1 league. Miura was the first Japanese recipient of the Asian Footballer of the year award.
He became famous for his profession in 1993, the same time when the J1 league was launched. He is often known for his famous victory dance, the "Kazu dance" and he is popularly called Kazu. Kazuyoshi Miura is Japan's first football superstar
Number 1 – Kunishige Kamamoto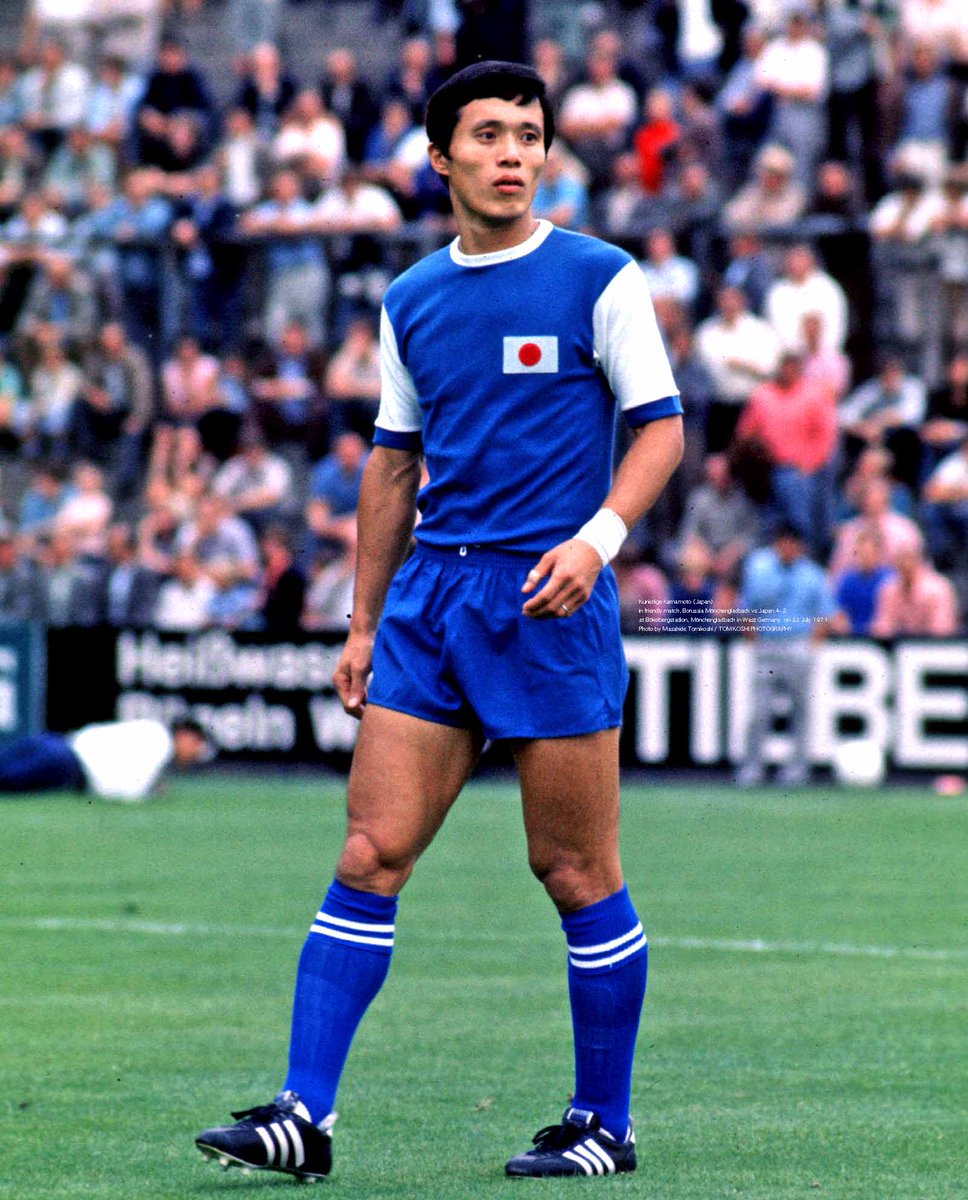 Kunishige Kamamoto who began his career in 1964, was the first real superstar that Japan produced. Though retired, his prowess predates him. In 1968, he won the Bronze medal with Japan national team, finishing as the tournament's top scorer with seven goals.
Through his goals, the Asian nation was able to win the bronze medal at the 1968 Olympic Games in Mexico. He remains the lead goal scorer in Japan, scoring over 80 goals and gaining 84 caps. Apart from football, Kamamoto is a coach and a politician.
What makes him one of the best players of all time is his undisputed position as the Japanese Footballer of the year for 7 years. From 1966 to 1981. He also held the position of Japan Soccer League Top Scorer 7 times from 1968, 1970, 1971, 1974, 1975, and 1976.
In 1978, he shared this position with Ricardo Carvalho. In 1974, he bagged the Japan Soccer League 100 goals Award.
Conclusion 
The aforementioned Japanese players are some of the best soccer players of all time. Defending their nation internationally, they have brought soccer to the Japanese populace. Their skills and wins are what led Japan to win Bronze medals at the Olympics and also qualify for finals. This year, Japan will host the 2021 FIFA World Cup in December. Hopefully, they will make history.