Japan is a country with lots of tourist attractions. One reason why it is my favorite travel destination in the Asian continent. Who wouldn't want to visit a place steeped immensely in a blend of culture, history, and modern-day comfort? Not to talk of the many exquisite cuisines that are mouth-watering.
Are you unsure of why you should visit Japan? These reasons will change your mind. Once you are in Japan, you would be awed by its beauty. With no further ado, here are the ten best reasons to visit Japan.
1. Japan is a safe country
There is nothing as important as safety when you're considering visiting a new location, and Japan is one country that can boast of its security system. They put a strong focus on preventing crime by eliminating easy targets like ATMs. In Japan, ATM Machines are set up in buildings with securable booths.
You would hardly get any recorded cases of gun crime here. The cases recorded are relatively low. In fact, Japanese locals are brought up with a sense of moral duty. They are taught to differentiate between what is morally right and wrong at a young age—making them believe strongly in trust.
Trust is important to them. One reason why a Japanese would feel offended if you count the change they give you in front of them. Japan is one of the safest countries in the world. When I visited, I had a great time, and I felt safe.
2. Onsen baths and other tourist adventures.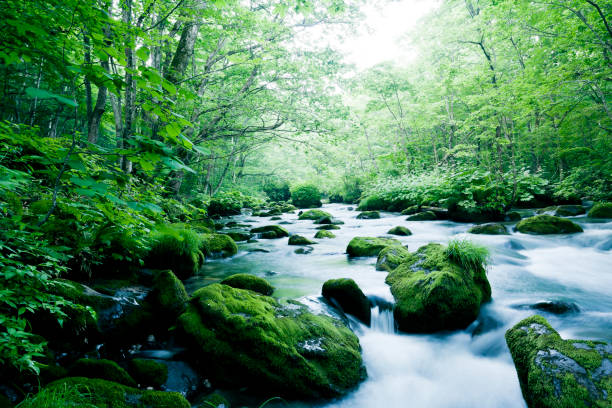 You cannot visit Japan and not feel the magnificent hot spring baths that calm the nerves and are therapeutic. Onsen baths are one of the many attractions Japan has. There are several onsen baths scattered around the country. You can check out Top Onsen Towns in Japan.
Apart from onsen baths, there are other adventures you can embark on, like snowboarding or skiing in places like Nagano or Hokkaido. You can also cycle along the Seto inland Sea and have a view of Mount Fuji.
Hiking is another fun part of the Japanese experience. You can go hiking on Mount Takao in Tokyo or The Japanese Alps. You could even take a walk on the steps of ancient pilgrim routes like the Kumano Kodo trail of Kii Peninsula.
3. Japan embodies a lot of history you can discover
One interesting thing about the Japanese is how well they have preserved their culture and heritage, even in the modern day. This history is seen in their festivals, temples, and other historical landmarks. Ryokan, Shinto shrines, and traditional Japanese homes also have this experience.
To feel this Japanese history and heritage, you can visit any Japanese temple of your choice, Japanese shrines, museums, and Ryokan houses.
If you want to experience ancient Japanese culture in its full form, then Kyoto is the right destination for you. Places like the Edo Tokyo Museum, Meiji jingu, Tokyo national park, the Hiroshima Peace Memorial, and Todai-Ji, the headquarters of Kegon school of Buddhism.
4. Lots of beautiful Temples, Shrines, and Zen Gardens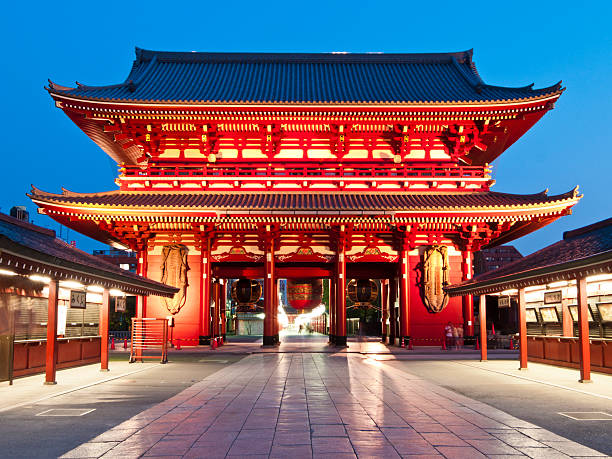 Japan is a country with beautiful temples, shrines, and Zen gardens. The country is popular for its style of worship, and it is shown in the many shrines and worship centers they have. Traditionally, Japan has two religions Shinto and Buddhism.
There is an estimated number of 80,000 temples and shrines in the country. Most of them are about 1000 years old. These temples, shinto shrines, and Zen gardens are simply beautiful. The most commonly visited Shinto shrine is the Inari shrine.
It is quite beautiful. The Fushimi Inari shrine is located in Kyoto, and it is dedicated to the Shinto god of rice. There are also other shrines scattered around the country, even in the center of Tokyo.
5. Japan is very much a modern country with natural scenery
If Japanese culture doesn't spur you to visit, then Japan's magnificent view will awaken your curiosity. Japan is a highly modern country with advanced tech and streets that shine brightly with neon lights.
The modernity of Japan is obvious in their use of technology, creating robots in the industrial sector, super-fast trains, vending machines, washing toilets, shopping malls, and high-end stores in cities like Tokyo and Nagoya. Regardless of this modern feel, Japan still boasts of natural scenery.
When you take a drive away from the city lights, you will discover some of the best natural sceneries in the world.
Nature in Japan is diverse and beautiful; scenery like rocky coastlines, bamboo forests, virgin white beaches, and waterfalls are some of the views you'll experience in Japan.
6. Cleanliness is another word for Japanese streets
Japan is also a clean country. Everything in Japan, including the air, is super clean. The country is so clean that you'll hardly find waste littered anywhere on the streets.
Since the Japanese have a habit of keeping their environment clean, it shows off on their streets and public places. If there is no place to dispose of waste, the Japanese will bring their trash home. Especially after a game.
Even though Japan has environmental problems, it is one of the cleanest countries to live in. Cleanliness in Japan is a cultural thing, and the country holds a great reputation for that. Interestingly, men in jumpsuits are employed to wash off stains on train station floors. Graffiti is also rare in the country.
Cleanliness on Japanese streets is commendable. The country boasts of greenery as much as a boast of cleanliness.
7. There are lots of amazing cuisines to try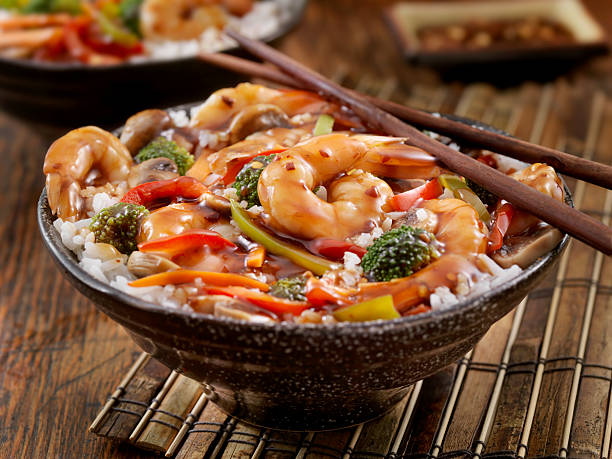 When it comes to Japanese delicacies, you can't go wrong. There are several amazing Japanese cuisines to try. From the popular sushi rolls to the Japanese Mochi. These cuisines are delicious.
One of my favorites is the Japanese Ramen (noodle soup) that goes well with some Umeshu. Though you can find Japanese cuisines in different places around the world, tourists still troop into Japan to have a taste of their sumptuous meals.
When you visit Japan, there are so many cuisines to try. But first, have a taste of the sake bar and some Takoyaki on the streets of Osaka. You could also try the traditional kaiseki. It is delicious. Other dishes you can try include Yakiniku barbecue, Yakitori, and Sukiyaki.
This listing will be incomplete with my favorite sake. You should try this Japanese drink; you'll love it. Here are the best sake brands to buy from.
8. Super trains for easy commuting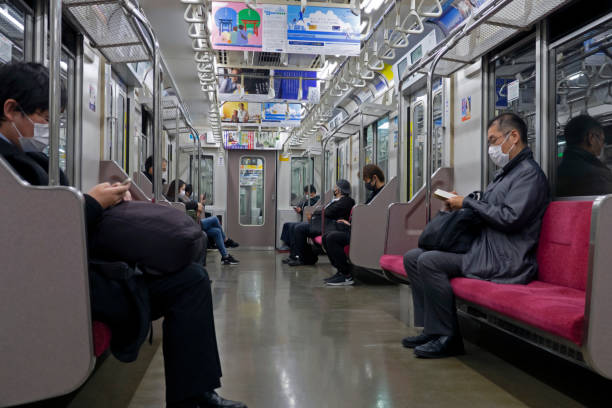 Traveling within Japan is quite interesting. Japan is an advanced country with developed high-end technology like the super-fast bullet trains most people use for their commuting purposes. With this train, you can travel from one city to another easily.
In Japan, trains are punctual, and you can travel from one destination to another comfortably. This means you can cover so much ground in just a few days of your time in Japan. These high-speed bullet trains are amazing.
They are clean, comfortable, and stylish. A bullet train is about 275 mph and can go for about 300km per hour. If you are in Japan for a longer visit, you'll need to get a rail pass which costs about 33,610 yen for an ordinary pass and 44,810 yen for an adult green pass.
This price is for only seven days. You can also book your rail pass online before your visit. It is pretty easy. The transport system in Japan is efficient. Another reason why it is so easy to commute. And it is one of the reasons I find the country fascinating.
9. You can easily visit Mount Fuji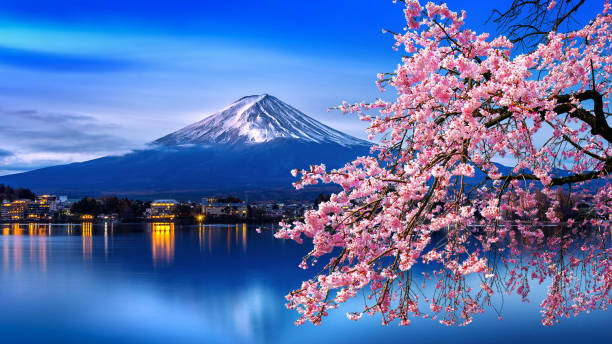 Mount Fuji is one of the many locations visitors want to view when they visit Japan. This is because Mount Fuji gives you this amazing cultural feel since it is an iconic landmark and a cultural site on the UNESCO world heritage list.
You can enjoy the view of Mount Fuji from several places, and you can also climb. The view of Mount Fuji is beautiful, and I'm positive you'll love to experience it. If you are a sucker for hiking journeys, Mount Fuji might be the right place for you to have that experience. See how to climb Mount Fuji.
10. Japanese Festivals and Matsuri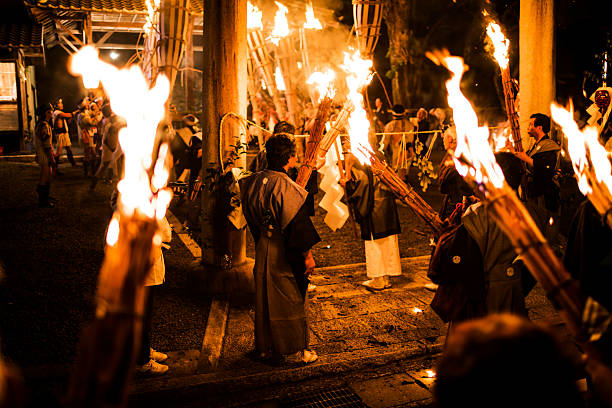 There are so many festivals that the Japanese organize. These festivals are colorful and also express Japanese core beliefs and traditions. Japan hosts a couple of events and matsuri at any time of the year but mostly during summertime.
Matsuri is a traditional Japanese event where mikoshi is carried from one shrine/temple to another. Several festivals take place in Japan, including the Geisha.
Conclusion 
Sumo wrestling is probably another reason why you should visit Japan. There are lots of nice Japanese sports that you could watch when you visit the country. Japan has a lot to offer. And if you are a fan of video games like Super Mario or Arcade games, you would have a great time in Japan.