The history of Japan is incomplete without its war experiences and its war heroes. Japan's history has several accounts of war, with the most prominent being World War II. This particular experience of war shaped Japan into the developed country that it is. Japan has recorded famous generals that are celebrated to this day. Here are the top 7 famous Japanese generals of all time.
1. Hideki Tojo – Prime Minister and General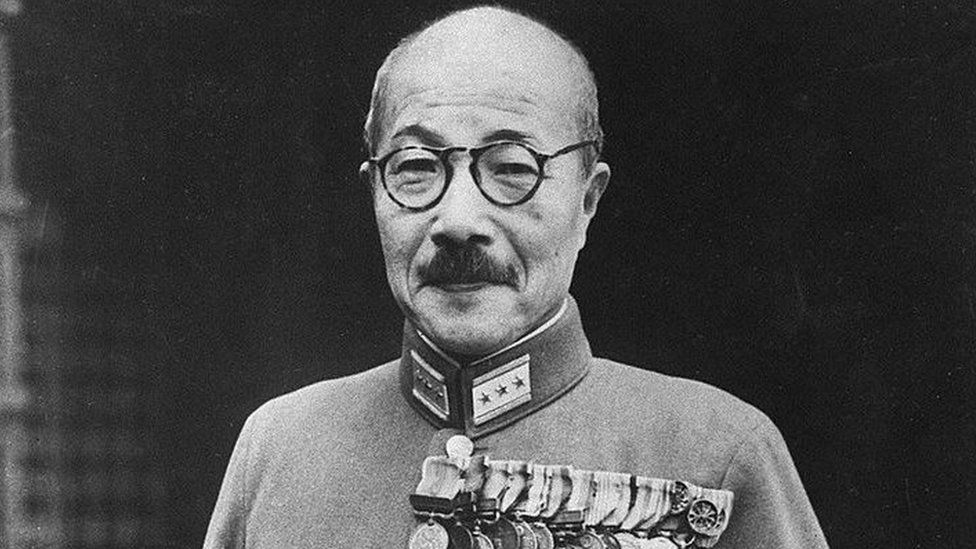 Hideki Tojo was a general in the Japanese army and a politician. He was born on 30th December 1884 to a low-ranking samurai family in the Tokyo district. He began his career in the military in 1905, rose to prominence, taking the rank of a general in 1934.
Hideki Tojo also served as a prime minister from 1941 to 1944. During his time in office, he took up several positions. One of which was the chief of staff of the imperial Japanese army. He is seen as a war hero and celebrated by the Japanese.
Battles he served include the Russian civil war, World War II, second Sino- Japanese war, and Japanese battle of Manchuria. In the early years of the Japanese wars, Hideki Tojo was a popular leader who was famous for his bravery.
He led Japan to many victories. Sadly, this victory was short-lived when Japan began losing its footing after the Battle of Midway. Hideki was later arrested after Japan surrendered in 1945.
Though he tried to kill himself, he was captured and sentenced to death by hanging on 23rd December 1948. During his time in office, he bagged awards like Grand Cordon of the order of the rising sun, and order of the sacred treasure.
2. Isoroku Yamamoto – Marshal Admiral
Isoroku Yamamoto is another famous general in Japanese war history. He served as a Marshal Admiral in the Japanese Navy and a commander in chief of the combined fleet during World War II.
Born on 8th April 1884 in Nagaoka, Japan, Isoroku Yamamoto was a great war leader, serving important posts and commands during his time in office. During the Pacific war, Yamamoto was the commander in chief, where he oversaw several major engagements, including the Battle of Midway and Attack on Pearl Harbor, which he masterminded.
In 1904, Isoroku Yamamoto began his career in the NavyNavy after graduating from the Japanese Naval Academy. He embarked on his first mission, which was on the armoured cruiser Nisshin during the Russo-Japanese war.
His promotion journey to a general began in 1940 where he became an admiral. However, after his opponent was sworn in as prime minister of imperial Japan, many people feared his career would be over.
But Isoroku Yamamoto was restored to his position to serve in the Navy until he died in 1943. He was responsible for several innovations in Japanese naval aviation, making a mark in history.
Isoroku Yamamoto held several commands like Asuzu, 1st Carrier Division, Combined Fleet, Naval Aviation Bureau, and 1st Division Battleship. Wars he fought include World War and World war II, Pacific war, and Ruso-Japanese war.
3. Iwane Matsui – General
Just like Hideki Tojo, Iwane Matsui served as a general in the Japanese army. Though he served the Japanese military, he was famous for the many war crimes he was convicted of. What's more, he was executed by the Allies for his involvement in the Nanjing Massacre.
In his career, he was the commander of the expeditionary force sent to China in 1937. Commands he held included the Shanghai Expeditionary Army, Central China Area Army, and the 11th division Taiwan Army of Japan.
Iwane Matsui was born on 27th July 1878 in Nagoya, Japan, and began his career in the military in 1904, where he served in combat. This happened at the time of the Russo-Japanese War. His position ranked high, and he rose to prominence, earning a reputation as the foremost Japanese expert in China. Also, Masui played a significant role in founding the influential Great Asia Association.
Unlike other generals, Iwane Matsui was called back to the office (1937) after his retirement in 1935. About a year or two later, he finally was relieved from his duties following Japan's defeat during World War II. he was convicted of war crimes at the international military tribunal for the far east and was sentenced to death by hanging.
Interestingly, he was buried in the Yasukuni shrine, along with other war criminals, in 1978. This act stirred several controversies.
4. Tadamichi Kuribayashi – General
Another famous general is Tadamichi Kuribayashi, who served in the Japanese army. He is a haiku poet, a part-time writer, diplomat, and a commanding officer. Tadamichi is most famous for being the overall commander of the Japanese garrison during the battle of Iwo Jima.
Kuribayashi was born on 7th July 1891 and began his career in the army in 1911. While Tadamichi Kuribayashi was growing up, he had a flair for writing and was a writer all the time. He composed many poems. Though he imagined becoming a journalist, he was advised and persuaded into joining the Japanese army.
During his reign as a general in the army, Kuribayashi led the military during the Battle of Iwo Jima. Also, he was a formidable force and an able leader. Since writing was part of who he was, Tadamichi Kuribayashi did not let go of this passion.
He wrote six courageous battle vows to encourage his men during the war. Also, he wrote the lyrics of some martial arts songs. Due to his excellent leadership, Kuribayashi became quite popular and is still celebrated to date.
Sadly, he was killed. It is not known the exact day Tadamichi died, making his death unclear. Still, people speculate that he was killed around March 1945. As general, Kuribayashi served during World War II, Battle of Hong Kong, and Battle of Iwo Jima.
5. Tomoyuki Yamashita – General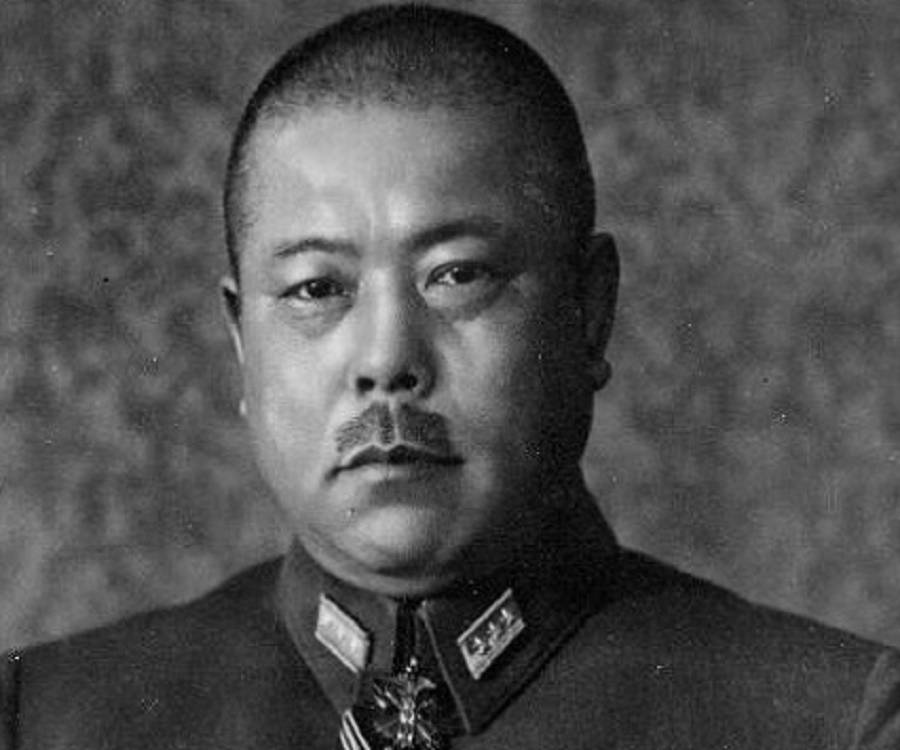 Tomoyuki Yamashita, popularly known as the beast of Bataan or Tiger of Malay, is another famous general of all time. He was born in Osugi, Japan, in a village where his father was a local doctor. His military prowess began in his early life where he attended military schools in his youth.
When he joined the military in 1905, Tomoyuki Yamashita ranked 16th among 920 cadets. Yamashita fought several wars and became a lieutenant-general in 1937. Before then, he fought against the Germans in world war I. During that time, Tomoyuki Yamashita was a lieutenant.
He was well trained and very much skilled in war. However, he had no political skills. This affected his relationship with those in political positions at that time. As a committed soldier, Yamashita upheld his core values and paid allegiance to the emperor.
Apart from being a great soldier, he was an advocate. His vocal nature helped him advocate for maintaining a peaceful relationship between Japan, America, and Great Britain. His career was cut short when the Japanese army killed some civilians and wreaked havoc.
Their act was blamed on him since he was their commander. Tomoyuki Yamashita was tried for war crimes and was executed by hanging.
6. Masatake Okumiya – Historian and Lieutenant General
Of all the famous generals listed here, Masatake Okumiya lived the longest. He was born on 27th July 1909 and died in 2007. Masatake began his career in the military in 1930 as a midshipman.
He was a historian and lieutenant-general of the Japan Air Self-Defense Force. During World War II, he served on the Ryujo aircraft and on the 2nd Air Fleet of the Navy. In 1933, Okumiya received wings as a naval aviator, and in 1954, he was commander of the air force.
Masatake Okumiya was famously known as the historian that he is. He documented Japan's role in world war II, co-authoring Midway: The Battle that Doomed Japan. Masatake Okumiya also served between 1954 to 1964.
7. Minoru Genda – Military Aviator and politician
Minoru Genda is the last on this list of the seven most famous generals. He was born on 16th August 1904 and died on 15th August 1989. Genda was born to a family of farmers from token. He began his career training as a fighter pilot and is famous for his role in the Pearl Harbor attack.
During world war II, Genda was involved in direct combat with the opposition. He was a great war planner and was good at giving an accurate assessment of their enemy aircraft. One of the famous stories about him is how he spent 30,000 flight hours during the war.
Minoru Genda was the third chief of staff of Japan's Air Self-Defense Force. After he retired from the army, he joined politics and was elected as an upper house member. Battles he served include the attack plan on Pearl Harbor, Battle of Midway, and World War II.
Conclusion 
There are many war heroes in Japanese war history, but these generals are the most famous and have made history. To know more about Japan, you can check out Capitalism in Japan and why Japan is an advanced country.