Be it backpacks, shoes, or clothes; Japan has some of the best brands known for their great style and excellent quality. These product qualities are unmatched, and millions of people around the world love them. The same goes for baby clothes.
Japan has some of the best brands for baby clothes. They are not only fashionable, but they are also soft, cute, and playful. If you want the best clothes for your babies, check out the ten best Japanese baby clothes brands.
What to look out for when choosing your baby wears 
When selecting babywear, it is important to look out for fine-fitting products, of great quality, and within your budget. Here are the following factors to consider as you choose your baby clothes.
The fabric of a cloth matters a lot, especially when it has to do with babies. Babies are fragile and have sensitive skin. This means the fabric should be soft and comfortable on your baby's skin. So when picking up clothes from brands, choose brands with quality fabric.
When picking out clothes for your baby, consider the age and size. In Japan, sizing for children is based on length (height) rather than just weight. For newborns, sizes range from 50 to 90cm depending on the age. For instance, babies between 3 and 5 months would wear size 60 while 0 -2 months would wear size 50. You should also know that the sizing for baby clothes also depends on the brand you buy from.
This is one of the most important factors to consider when choosing baby clothes for your little cuties. Style and functionality are necessary assets. What purpose does the dress serve?
Not all products are safe for your baby's skin. So make sure to confirm how safe these products are for your baby before buying them. The Japanese baby clothing brands listed here are famous for their fabric quality.
The season is another factor to consider when purchasing baby clothes in Japan. Because the seasons in Japan are four, you must consider the season as you do not want to endanger your child.
Ten best Japanese baby clothes brands.
1. Arch & Line.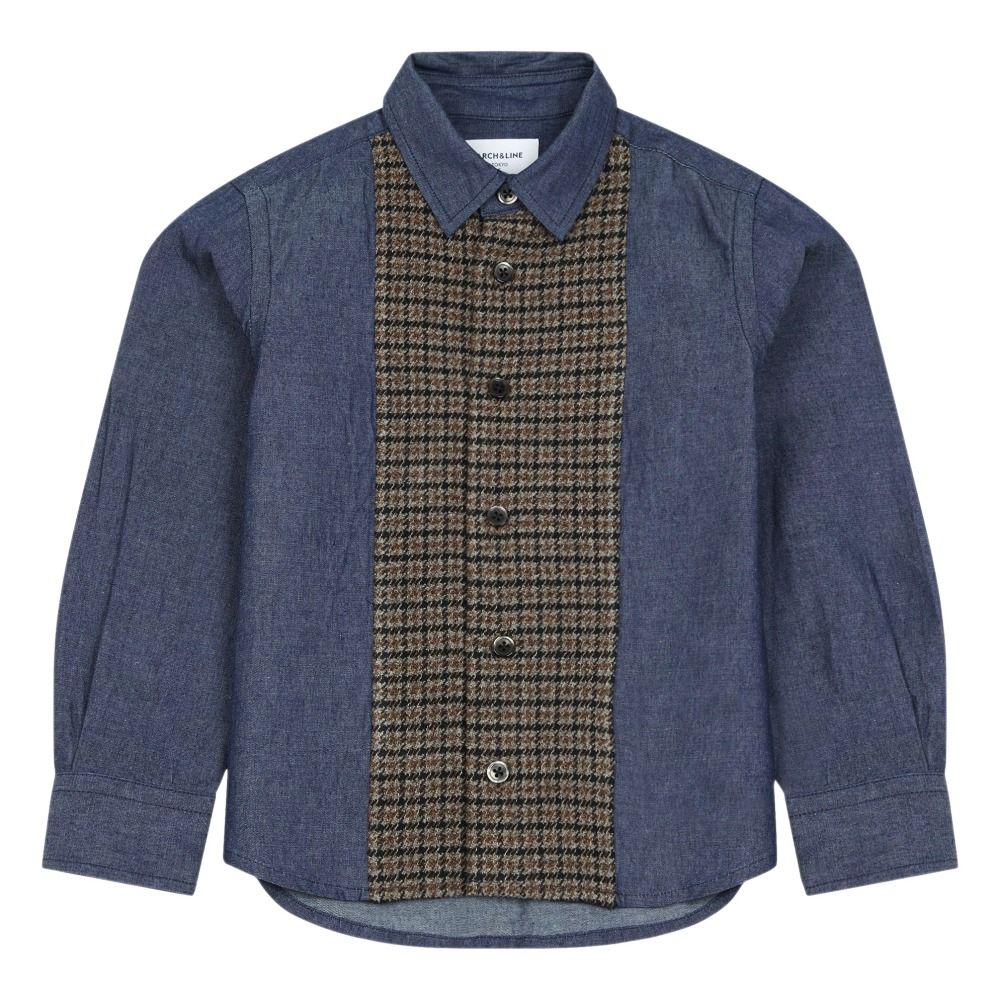 Arch & Line is one of the top best-selling baby clothes brands after its emergence in 2002. They're known for blending modern-day fashion with traditional Japanese style, a fashion hack that has gained them popularity and patronage.
Created by the Japanese designer Naoto Koike, arch & line baby clothes are contemporary, cool, and stylish. The color scheme is minimal, and the clothes are cut into simple shapes, making the designs original and fashionable. What's more, the fabrics used in producing these clothes are of very high quality.
With Arch & Line, fashion is about having fun. This philosophy shows off in their baby clothes and other kids' wear and accessories they produce. This is the brand for you if you're considering getting something with a little bit of both urban and traditional Japanese style for your baby. You can check out their Limited baby set.
2. Uniqlo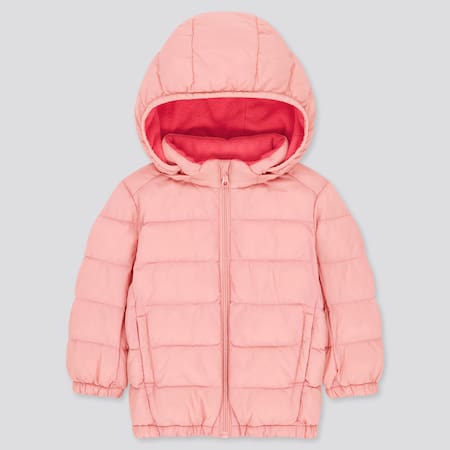 Uniqlo is one of the most popular Japanese clothing brands. What's more, it has been in the clothing business for a long time. Established in Yamaguchi in 1949, UNIQLO has over 1000 stores around the world.
Their baby collection is unique and fashionable. Clothes they produce include baby bodysuits, outerwear, onesies, loungewear, leggings, and t-shirts. These baby clothes are produced with some of the finest cotton fabrics. They're soft, comfortable, and beautiful.
3. Cofucu
Cofucu baby brand produces baby products by fusing the finest quality cotton fabric with natural dye. Cofucu not only produces baby clothes of elegance and class, but they also add a bit of luxury to them. So if you're purchasing your baby wear from this brand, you not only get high-quality clothing, you also get a product with great luxury.
Cofucu is quite popular in Japan. In fact, they are loved outside Japan for the beautiful organic clothing they produce. The fabrics used are environmentally friendly. They produce different clothing designs from cashmere, silk, wool, to cotton.
4. Haha no Yume
Haha no Yume is another Japanese baby cloth brand that is famous for its baby clothes. As the name implies, their designs are a dream come true for mothers. The designs from this brand are unique, cute, and elegant.
The fabrics used in producing these clothes are of high quality and are very soft. Interestingly, these fabrics are handpicked. With their products, your baby will feel comfortable and protected.
Haha no Yume is known for producing kimono-inspired outfits for babies. If you want something that gives you a sense of Japan, then Haha no Yume kimono-inspired babywear should be the brand to try.
5. Hakka Baby
Much like the others on this list, Haka Baby is another popular Japanese baby clothing brand. This brand specializes in clothes and accessories for babies, and they have several stores in Japan and online stores that ship internationally.
What makes this brand a go-to for kids is that they produce adorable baby wears that are not only fancy but have elegant designs. The fabrics are of excellent quality. What's more, clothes come in print, lace, and ruffles. A Hakka Baby dress would be gentle on the skin of your little one.
6. Nunu for Me
Unlike the others, Nunu for Me is a little age-specific. They are known to produce clothes for kids that are one year old and above. Their designs are casual and fashionable, with unique prints that are out of this world.
They produce stylish bespoke dresses for your little ones. You can't go wrong with clothes from this brand. The fabrics are of excellent quality and are comfortable for your kids.
7. Pristine Baby
The Pristine brand has been in the business of making sustainable clothing for years. Since its establishment in 1996, it has produced amazing baby products that the Japanese have come to love. Their fabrics are made from organic cotton and do not use dye.
But apart from the fabric being 100% organic, it is soft and gentle on baby skin. Another thing that sells this brand is that their products are very much Japan-centered. To put it in perspective, what they use for manufacturing their products is made in Japan.
Pristine Baby has several stores in Japan as well as online stores that you can have access to. Pristine offers baby clothing like leggings, hoodies, baby bibs, and baby caps for males and females. Pristine baby is great if you're looking for something organic for your baby.
8. Teg Teg Tokyo.
Teg Teg Tokyo deals with babywear like onesies, pants, t-shirts, rompers, shoes, and caps. Though most of their clothing is for children between 1 and two years of age, they manufacture clothes for toddlers. Their clothes are street-centered.
Interestingly, designs from this brand have animal prints in several colors. Apart from getting to the physical stores or retail outlets where they sell their wares and an online store for you to access them when you can easily.
9. Noko Baby.
This brand is another known baby clothing brand in Japan, inspired by Japanese culture. Though two American designers created it in Japan, the brand embodies traditional Japanese fashion with modern appeal.
Baby clothes by this brand are made from the Japanese fabric called tenugui – a hand-printed fabric known for its beauty and antique nature. Interestingly, this fabric has been in existence in Japan for over 1000 years.
Tenugui is a cotton fabric that was traditionally used to make towels in Japan. It is soft and long-lasting—one reason why clothes made from it are beautiful and comfortable for babies. Noko babywear ranges from onesies to dresses. This is another Japanese baby clothing brand to look out for.
10. Miki house.
If you are looking for a brand that produces beautiful outfits and one that can keep your child safe, then Miki House is what you should go for. This brand is known for its kid's collection "pureveil," which contains antibacterial and antiviral Lines to keep our baby safe.
Miki house has been in existence for over 50 years producing products, especially for kids. One interesting thing to note about this brand is its ability to focus its productivity on reliability and safety.
Baby products from them are of very high quality. The fabrics used are soft and gentle for baby skin. The collection includes rompers, bodysuits, coveralls, and ponchos. Miki House has several outlets in japan.
Conclusion 
Japan has some of the best brands for your babywear. They're of high quality, have great design, and are produced with materials safe for babies. You can purchase some from their online stores, but it is best to visit stores in Japan since not all stores sell online. So whenever you're in Japan, you can visit some of the stores listed here to buy babywear of great quality and style.