You're visiting Japan and need a hint on the most popular beers in Japan? Well, you are in the right place.
One good thing about Japan is how well they brew their alcohol, most especially beer.
Around the world, Japanese beers are known for their quality and good taste. In fact, they are so good that they have been producing beer since the 19th century.
Japanese beer brands
Here are the top Japanese beer brands. You can try some during your time in Japan.
1. Asahi Super Dry.
When it comes to some of the most popular beers in Japan, Asahi Super Dry stands out. Not only is it popular, but it is also one of the most expensive beers in Japan. As the name implies, Asahi super dry is a lager known for its super dry taste.
It is produced by Asahi breweries in an organic bullet can or brownish bottle. This 330 ml beer works well with aromatic dishes. In fact, as the golden child of the Asahi breweries company, it is made with a unique taste that becomes addictive to those who have had a taste of it.
When you take this beer, it gives you a light and crisp bitter taste that has a malty bread feel. Interestingly, it also comes with a strong aftertaste. You should consider this if you want something strong and bitter.
Key ingredients include hops, water, barley malt, maize, and rice. Its alcohol percentage is 5.2%. This beer drink is a favorite among Japanese folks, and you would most likely be offered some when you visit a Japanese person. Asahi super dry beer is better served cold.
2. Sapporo premium beer.
Being the oldest brewery company in Japan, Sapporo holds the title of the most popular beer brand in the country. Its product – the Sapporo premium beer, is an American-style lager with a crisp, refined flavor and clean finish with notes of citrus, floral, and grain.
Apart from having a clean finish, the Sapporo premium beer is brewed from barley and hops. Its key ingredients include malted barley, water, hops, yeast, and rice.
It is a refreshing beer that goes well with any meal. This pale lager gives you a light, soft, and dry feel. Its hop bitterness levels and high concentration gives you a smooth drinking experience. It is packaged with an alcohol percentage of 4.9 ABV.
The Sapporo premium beer is best served cold. To get a more exciting option, you can add a bit of sake. This crowd-pleaser is known as the sake bomb. It is quite a popular service option in Japan.
READ MORE: 10 Things That May SHOCK Tourists When They Visit Japan.
3. Kirin lager beer.
Today, one of the most popular beers in Japan is the Kirin lager beer. Produced by one of the best beer brands in the country, this beer is known for its stronger taste. In fact, it is stronger than any normal beer.
Kirin lager beer involves aging beer at low temperatures to produce a relatively bitter and stronger taste. You need not worry about the taste as the Kirin Lager beer can still be enjoyed by those who don't like bitter-flavored beers.
Produced by the country's oldest beer company, the Kirin brewery, this Japanese rice-style beer gives a strong and heavy taste. It gives you the rice grain aroma and crisp taste. The alcohol content is 5.0. Try taking it at a cold temperature, and you'd love it.
4. Hitachi Nest Ale beer.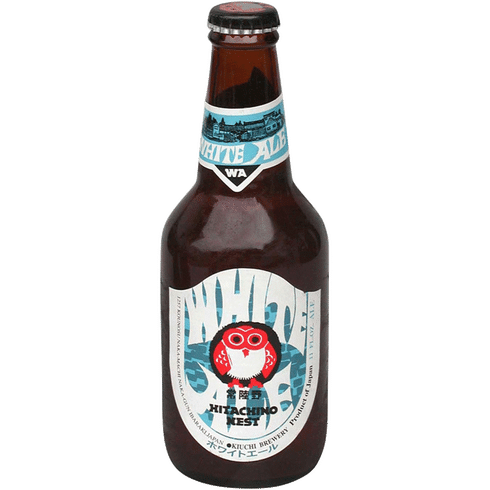 Another pretty popular beer in Japan is the Hitachi Nest Ale. Known for its unusual taste, Hitachi nest ale is an interesting beer. It is produced by the kiuchi brewery company that produces beer and other breweries.
It is located in Naka-city prefecture, Japan. This nest ale beer is known for its complex flavors. Apart from that, it contains 5 percent alcohol and flavored fruity notes. Other key ingredients include hops, water, barley, and yeast.
Unlike other beer companies in Japan, the Hitachi beer label is peculiar for the 12 different Hitachi next ale beers it produces. However, the Hitachi nest white ale beer is the most popular.
This beer has a dry finish, a refreshing fruitiness that helps to balance the hop bitterness you taste when you drink it. The Hitachi next ale beer is a must-have if you wish to run away from the traditional beer with a bitter, harsh taste.
5. Suntory premium malts beer.
If you're looking for elegance in beer, then the Suntory premium malts are what you should go for. Being one of the most popular beers in Japan, the Suntory premium malts is what beer people readily give out during celebrations. It is also a great choice of beer when hanging out and eating with friends.
Suntory premium malts are produced by a known Japanese brewery, boasting rich, bursting flavors which feature bitter taste and a distinct smell of hops added as flavors during production.
This beer is accompanied by a creamy foam when you pour it out. This characteristic makes it unique. The beer company pays attention while producing this layer of foam to condense the taste and smell of the beer. This feature alone adds depth to the beer.
Suntory premium malts beer features key ingredients, including diamond barleys and European aroma hops. Interestingly, it is the only beer that contains 100% natural water. It also contains 5.5 percent alcohol content. Suntory premium malt is the number 1 premium beer in Japan.
READ MORE: Top 10 Incredible Facts About Japan.
6. Sapporo Yebisu premium beer.
The Yebisu premium beer produced by Sapporo was previously produced by the Yebisu brand in the 1900s before merging with Sapporo brewery.
This premium beer is one of the most expensive beers in Japan. Unlike other beers, it has a strict brewing system. It contains only barley, water, hops, and yeast with no additional elements.
Another interesting thing is this beer is produced using the best raw ingredients. What's more, the barleys used in production are strictly from the company's farm.
This premium beer has a longer manufacturing process making it quite pricey. The flavors in this beer are full and firm. It also has a mildly bitter taste with full-bodied richness. It is one refreshing beer that will stop you on your tracks. The alcohol content of the Sapporo Yebisu premium beer is about 7 percent.
7. Kirin light beer.
The Kirin Light beer is another popular beer from Kirin breweries. This Japanese-style pilsner beer is known for its surprisingly smooth and full-bodied taste. Its high richness and flavor make it one of the finest light beers in the world.
In fact, this golden color beer has notes of European aroma hops, a silky smooth taste, and a hop finish. It has a high flavor concentration that gives it a distinct crisp finish. This beer goes well with seafood and sushi. Kirin light beer contains 95 percent calories and 3.2% alcohol content.
8. Kirin ichiban shibori beer.
You may be wondering why there is yet another Kirin brand beer on this list. It is because kirin breweries are the favorites of loads of beer lovers in Japan.
Made with one of the finest malted barley, Kirin Ichiban Shibori beer is beer at its purest form. It was produced using the Ichiban shibori brewing technique. It is sweet, well-flavored, and has a cool crisp taste. The Kirin Ichiban contains about 4.6 percent alcohol content.
So if you're looking for a Japanese beer with a heavy taste, then Kirin Ichiban Shibori beer is just what you need.
9. Premium draft biru beer.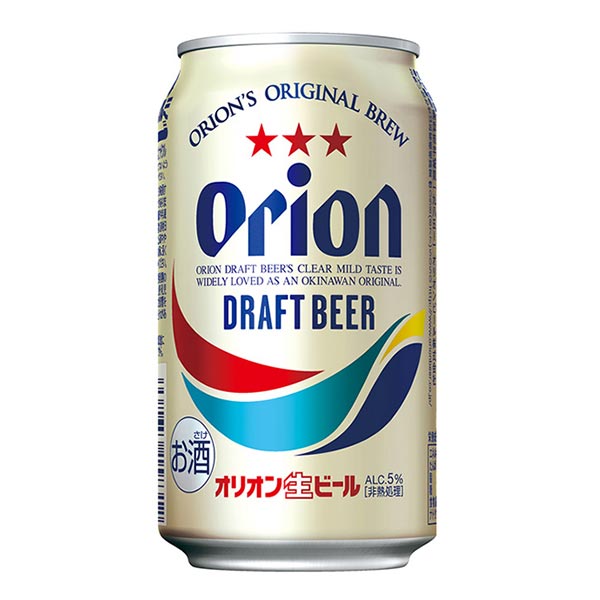 If you're looking for the easiest Japanese beer to find outside Japan, then premium draft biru beer is the one to look out for. The premium draft biru beer by Orion draft is a cult favorite of the Japanese people. In fact, it is an international pilsner that separates itself from other beers.
Orion draft premium draft biru beer is light and refreshing. It is semi-dry and has a mildly bitter finish. It also has a crisp aftertaste that is rich and smooth. What's more, it is pale yellow and has light grain aromas.
Produced by the fifth-largest beer brewery in Japan, premium draft biru beer is one popular beer you should try.
READ MORE: 10 Best Reasons to Visit Japan.
10. Hitachi yuzu lager beer.
Also produced by the kiuchi brewery, the Hitachi beer brand has another popular beer, the yuzu lager beer. This classic lager beer is known for its Japanese citrus twist. As far back as the 1800s, the Kiuchi brewery has been producing sake rice wine, and now, they have stepped into the world of beer.
This award-winning yuzu lager contains citrus fruit flavor and other traditional flavors to give it a deep yet delicate note. It has an alcohol content of 5.5 percent, with its key ingredients being yuzu, hops, malted barley, water, and yeast. Hitachi yuzu lager beer is best served cold.
Conclusion
Just like sake, beer is quite popular in Japan. It is one alcohol popularly drunk by the Japanese people. One reason is that the world's most acclaimed breweries are Japanese, the likes of Kirin, Suntory, and Asahi. These breweries are quite famous.
Beer comes in handy and goes well with meals like sushi or pretty much any meal you want. Hopefully, these popular beers in Japan will help you choose which ones to try. You should also know that unless you are up to 20, you are restricted from trying alcohol in Japan.