Apart from sake and umeshu, Japan is renowned for producing incredible gins. Japanese Gins have become the most sought-after of gins in the world, competing squarely with those in the west. Interestingly, Japan did not begin producing gin until 2016.
Japanese gins are made of different botanicals, making them stand out. The ingredients used in making them are unique, especially their rice base. Wondering which Japanese gin to try? Here are the most incredible Japanese gins you will ever taste.
1. Ki No Bi Kyoto Gin by the Kyoto distillery.
Ki No Bi Kyoko gin by Kyoto distillery can be said to be the first Japanese gin that was produced in Japan. Ki No Bi is a dry gin made with the best Japanese ingredients like Japanese cypress, green Sancho peppercorns, yellow yuzu, gyokuro tea, wood chips, and bamboo.
It is made with pure groundwater from the sake brewing district of Fushimi and has a rice spirit base. The 11 botanicals in this gin are divided into six categories – based, citrus, tea, herbal, base, and floral, and they are all distilled separately before they are blended.
It has slight citrusy notes of Juniper and Yuzu, followed by a warm taste of ginger and sansho pepper. Ki No Bi comes in a beautiful black glass bottle with a golden crown. It is best enjoyed with ice and tonic water. It is one of the most incredible Japanese gins you'll ever taste.
2. Roku Japanese Gin.
Roku is the Japanese word for six, and true to its name, the Roku Japanese gin contains six botanicals, namely Gyokuro tea, Sansho pepper, yuzu, sencha, sakura flowers, and leaves. These botanicals are harvested at the peak seasons.
Produced by the Suntory brand, Roku gin has an initial sweet, floral aroma followed with a crisp, spicy- citrusy finish. It comes in a hexagonal-shaped glass bottle with the flavors used to make it etched into all six sides of the bottle.
What's more, it has a simple label made of washi paper, and it is bottled at 47% ABV in Japan and 43% ABV outside Japan. Roku gin is one of the most incredible Japanese gins you'll ever taste. It is best served at room temperature with ice, and there's no need for a mixer or tonic water.
3. Etsu Japanese Gin.
Etsu Gin by Asahikawa distillery is produced on the island of Hokkaido in the north of Japan. Etsu in Japanese means "pleasure", and this gin is indeed pleasurable to the taste. It contains native botanicals like Angelica root, yuzu peel, berries, sansho pepper, green bitter orange peel, and coriander.
Etsu gin has a delicate taste, and the Yuzu flavor is the most dominant gin- a bittersweet flavor. Etsu Japanese gin is made with water from the Taisetsu mountains. The bottle of this gin is such a beauty to behold.
It comes in an ultra-clear rounded glass bottle with a royal blue stopper. In fact, there's an image of a geisha seated in a lotus flower admiring a mini-feature of the same image on the label. This gin is one of the most incredible Japanese gins you'll ever taste. It is, in fact, a must-try because it is one of Japan's first and best craft gins. It is best served with lemon juice.
4. Masahiro Okinawa.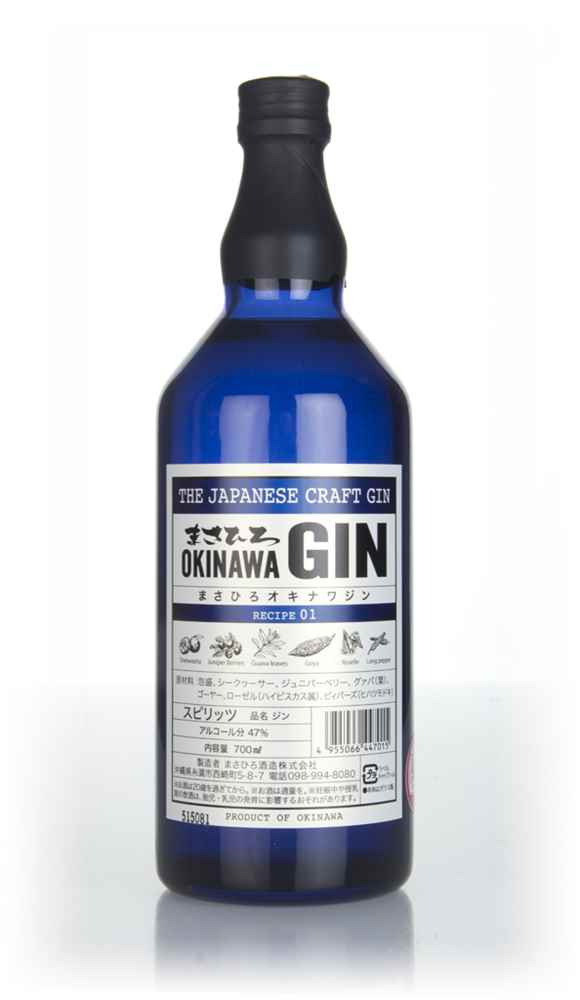 Masahiro Okinawa is another incredible Japanese gin. It is produced in Okinawa, a tropical region of Japan. Masahiro is distilled using a mix of both Japanese and Dutch techniques.
This gin is intricately made with some of the best ingredients, like the long grain Indica rice distilled with Juniper and other botanicals like Shekwasha, guava leaves, goya, long pepper, and roselle.
Masahiro Okinawa gin has a fruity sweetness complemented with leafy notes and fresh citrus blossoms. Its rich tropical flavors will transport your taste buds to the tropical islands of Japan.
It comes in a bold blue bottle with beautiful images of the main botanical ingredients arranged on the rice paper–tone label. It would be best to serve this gin with tonic water and lemon zest to get the real tropical botanical flavor.
link to 11 Major Japanese Gods and Goddesses
5. Ki No Tea Dry Gin.
This is another gin from Kyoto distillery. This gin is an ode to Japan's old tradition of drinking tea, which is also one of Japan's most famous exports. It is made with teas from the Uji region of Japan, the Gyokuro and sencha tea.
These teas give the gin a rich aroma and a sweet intense flavor. Ki No Tea Dry gin also has a base of Juniper berries, Orris, and hinokis. The taste of green tea in this gin could be exciting to your taste buds, and the aroma is a delight to your nostrils.
It comes in a rich shaded green glass bottle with a shiny gold top, and it has a simple gold detailed artwork on the label. This gin is best served with ice, and you can make it more fun by drinking it with roasted nuts.
6. Nikka Coffey Gin.
Nikka Coffey gin is made by Nikka, one of the best whisky distillers in Japan. This Coffey gin also shows their knowledge and expertise in distilling whisky. Coffey gin is a perfect blend of eleven traditional botanicals.
It is not very harsh on your palate as it has this citrusy flavor with a bit of crunchy apple and sansho pepper taste. It is bottled at 47% ABV. As one of the most incredible Japanese gins, you'll ever taste.
Nikki Coffey gin comes in a simple, rounded bottle with a solid green flowery label. To enjoy this gin, you can add some tonic water and grapefruit juice.
7. 135 East Hyogo Dry Japanese Gin.
135 East dry gin is a classic gin that you can drink and enjoy without any additives. It is made with a perfect blend of Japanese botanicals like Juniper, grapefruit, mandarin orange, Yuzu peel with a hint of sansho pepper. 135 East Hyogo dry gin is one of the most contemporary gins found in Japan as it tastes like London dry gin.
135 East Hyogo dry gin has a hint of Japanese sake, which gives it a refreshing sweetness. It comes in a massive glass bottle with a red label and rice paper accents covered in Japanese writing.
This gin can be enjoyed on its own. So if you're still not sure of which Japanese gin would satisfy your craving, 135 East Hyogo Japanese dry gin is one of the most incredible Japanese gins you'll ever taste.
8. Yaso 123.
Yaso 123 gin is produced in the Niigata region of Japan, known for its clean water, crisp air, and cold winters. All this is evident in the quality of this gin. True to its name, Yaso 123 is made from 123 different Niigata botanicals such as Japanese carrot leaves, cloves, ginseng berries, Juniper, etc.
Unlike other Japanese gins made by sake distilleries or shochu distilleries, Yaso 123 is made by Echigo Yakuso, a herbal remedy company specializing in making health products using local plants. Little wonder Yaso 123 was made with many botanicals.
9. Sakurai Original Gin.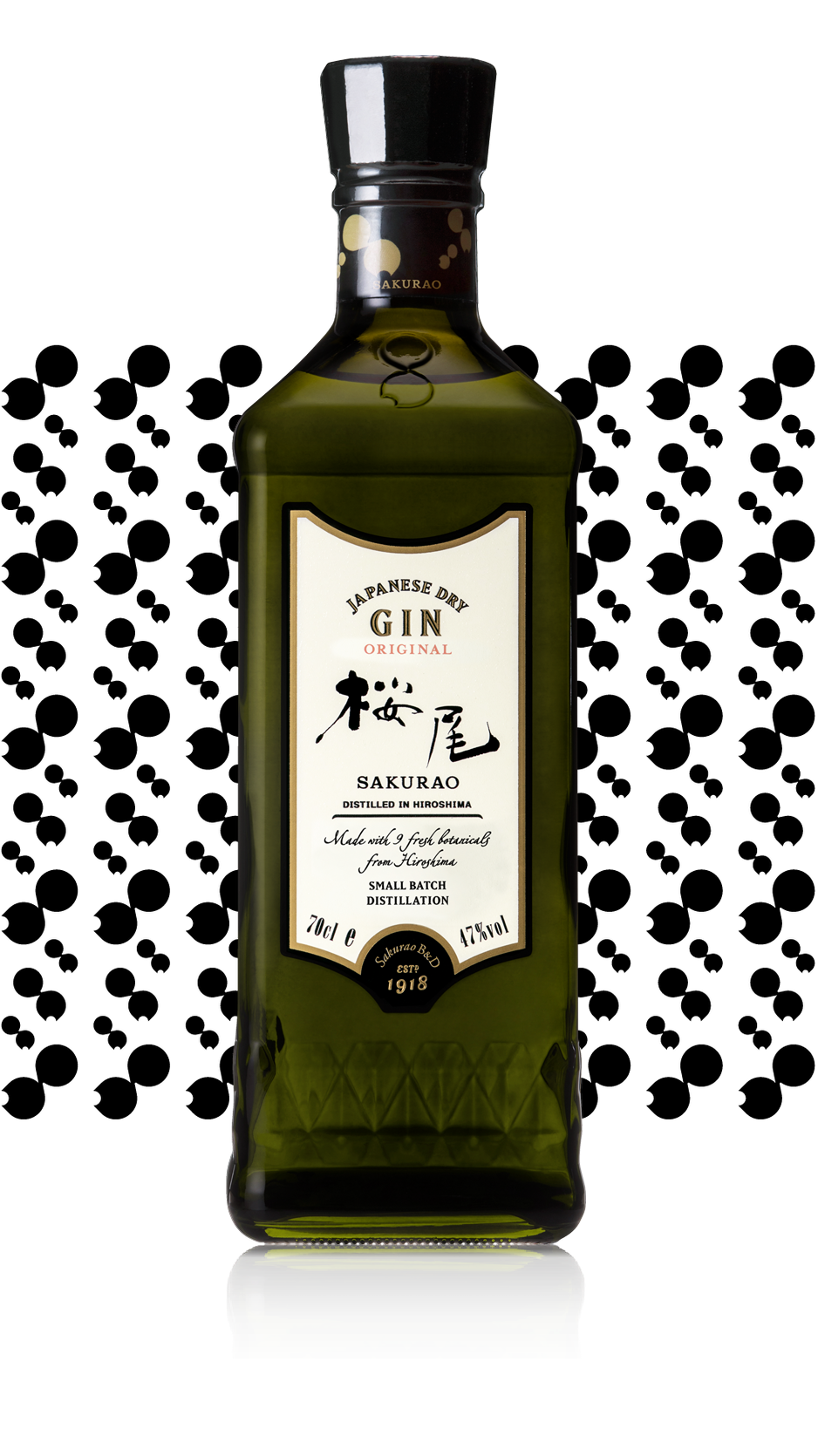 Sakurai is a giant brand established in 1918. However, the brand made its entry into the Japanese craft gin market in 2018. Sakurai original gin is made in Hiroshima, and it's made with nine botanicals, namely coriander, lemon, Japanese cypress, cherry blossoms, ginger, shiso pepper, green tea, and the good old Juniper.
Sakurai is produced in a hybrid method using both steeping and vapor methods. The botanicals combined with local ingredients from Hiroshima give this gin a citrusy taste and aroma.
It comes in a vintage black bottle that is dark and shiny with a classic sakura label. It is best served with lemon juice and lemon peel. It is pretty much the most incredible Japanese gins you'll ever taste if you're looking for something different.
10. Sakurao Japanese Dry Gin Limited.
As another gin from the Sakurao brand, this gin is a limited edition that is very similar to the original. The modification came with 17 more botanicals added to the original recipe.
This addition created a unique taste that will impress even the best gin cognoscenti. The added botanicals are Lemon, Juniper, berry, navel, bitter orange, green tea, hinoki, kinome, kuromoji, oyster shell, wasabi, berry leaf, and sweet summer orange.
Sakura Japanese dry gin limited comes in an exquisite black box. It gives off a glowing pink hue and is bottled at 47% ABV. If you want to get the best of the 17 botanicals added, serve this gin with a few pieces of ice and enjoy the delicious taste of this gin.
Conclusion.
Some Japanese dishes are best enjoyed with a glass or two of alcohol. So we have listed 10 of the most incredible Japanese gins you'll ever taste. You can choose any of these gins to complete the experience. But remember that you must be 21 and above to be eligible for alcohol in Japan.