You would think that there will be less enthusiasm for stationeries with the high dependence on mobile devices. However, this is not the case because stationery is still in high demand and Japanese stationery brands are on the list of popular choices.
After China, Japan is known for being one of the top countries to have some of the best stationery brands with a good reputation for quality, durable, and aesthetically pleasing designs that stationery lovers cannot overlook. Looking for Japanese stationery brands to buy from? Here's a list of the top 10 brands you should consider.
1. Kokuyo.
Kokuyo is a popular brand known for its creativity and uniqueness. Founded in 1905, Kokuyo is best known for its student campus product like notebooks, sticky notes, and daily planners. See the dotted rule Kokuyo campus notebook.
It comes with a unique line and dot grid pattern that helps you evenly space out your writing. What's more, it comes in very cute and aesthetically pleasing covers with sleek designs, making it a top choice for students.
Another outstanding product from this brand is the Kokuyo campus Paracuruno, which won Japan's good design Award for its slanted, easy-to-flip pages.
Also, Kukuyo sells several other thoughtfully designed stationery items, including pens, pencil cases, and erasers that are unique, like the Kado- Keshi eraser that comes with 28 edges. You can check out their Harinics stapleless stapler; it comes highly recommended.
2. Pilot.
Pilot is a company based in Tokyo, Japan. They are known as one of the biggest manufacturers of pens. They have been at the forefront in the writing implements industry, creating mind-blowing designs for nearly a century.
They have a wide range of gel pens and fountain pens which are very popular all over Japan. Their pens are inexpensive, and they make for good handwriting with their shape and design. Their pens include the Pilot Hi-Tec-c range of Gel pens known for their needlepoint tip and effortless ink flow.
The best-selling product of this brand is the excellent lineup of erasable gel pens known as Frixion ball. With this pen, you can erase your writing by the friction generated from rubbing the pen's eraser over mistakes. Since the release of the Frixion lineup, it has expanded to include a range of colors and felt-tipped pens, erasable stamps, and brush pen highlighters.
10 Most Popular Games In Japan
3. Midori.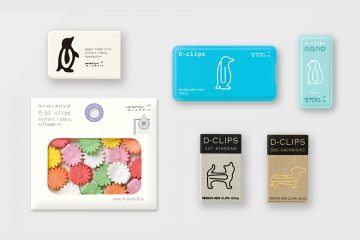 Midori is a Japanese stationery brand that began production in 1950. Midori is best known as a producer of writing paper and envelopes. It is one of the most popular brands for writing papers, diaries, journals, and planners.
Midori is popular for its Midori Diary Paper. This paper not only has a superior feel but also has a diversity of style and finish. What's more, it has different options for writing and drawing purposes.
The MD paper cream is their product for writing. It offers a seamless smooth finish that lets your pen move smoothly over the paper, enabling you to write whatever you want well without slowing down.
The MD paper cotton is their product used for drawing purposes. It is a strong, durable paper that doesn't form frizz under friction. In addition, it uses soft-textured cotton pulp to give a slightly gritty feel that lets you feel every indentation you make with a pencil or pen. You can check out the Midori MD Note A5.
4. Platinum.
Japanese pen makers are known worldwide for making some of the best, finest fountain pens. Unlike other international brands that often farm out the most important process of pen making, which involves making the nib, Japanese brands usually produce this in-house.
For this reason, they design premium quality, fine-tipped pens perfectly made for the exact art of writing complex Japanese characters, and the platinum stationery brand is no exception.
The platinum brand is known for making the quality and preppy Fountain pen series. They produce pens that are pretty much affordable yet are of great quality.
While many other brands produce premium luxury fountain pens, platinum took over the entry-level market with its brightly colored, approachable, and affordable preppy fountain pen.
5. Zebra. 
Another great Japanese stationery brand is Zebra. Zebra produces various writing instruments like markers, mechanical pencils, pens, and highlighters.
Their top products are their line of Sarasa dry gel pens and Midliner marker pens. The midline is a series of double-sided brush pens that use water-based ink. They are quite famous for their unique range of colors. You can choose pastel, mild magenta over the traditional brighter colors for a gentler aesthetic.
Also, they come with both a chisel and a fine tip. Zebra is popular for its Sarasa dry gel pen series and several mechanical pencils which have over 46 base colors. This range prides itself in its fast-drying gel ink, which helps reduce smudging. It is ideal for all your bullet-journaling needs.
For more practical or simply more error-prone tasks, Zebra offers Delguard mechanical pencils, which use advanced technology to reduce lead breakage. This range is perfect for writers with heavier grips.
6. Lihit Lab. 
If you're looking for something fancy, Lihitlab stationery should be on your top list of options. This brand produces lovely stationeries like the adorable PuniLabo line with its pretty spacious Teffa pen case.
The Punilabo range has silicone pouches adorned with a cute cartoon animal that come in several shapes and sizes to fit your earphones, keys, pens, and paper clips.
The Punilabo pencil cases are the most popular. These cylindrical tubes are malleable and easy to carry around. They come with an elastic band that can hold erasers and can be converted to a stand.
If you're searching for something a bit more sturdy and functional, Lihit Lab has made provision for that with the Teffa pen case. It has inner straps for your pens and pencils and is perfect for carrying any stationery you want.
READ MORE: The top 10 Best Hotels in Tokyo.
7. Uni.
The Mitsubishi pencil company is the maker of the Uni-ball and Uni brands of writing instruments. They started with a simple rollerball pen in 1979. However, today they are one of the biggest brands for writing supplies in the world.
Their stand-out products are the Kuru-Toga mechanical pencils and their range of micro tip art pens. A Kuru-Toga pencil uses an innovative rotating grip for the lead that makes the lead rotate with every stroke made.
This rotation results in a consistently sharp tip all around. This way, you have a crisp and clear line with every stroke you make.
8. Muji.
Muji is one of the oldest stationery brands that deal in many household and consumer products with a minimalist design philosophy that emphasizes recycling and reducing waste.
They also have a unique no-brand approach, which means they lack logos or brand names on their actual products. Muji is also very big on simple and well-designed products. Interestingly, their  Gel ink ballpoint pens come in simple shapes and designs.
They also have a body that is covered in frost for easier grip, even with sweaty palms. Their 0.5mm tip uses a mechanism to prevent the ink from flowing in the reverse direction. It also stops ink from drying out prematurely. What's more, they produce pens with water-based ink that has a smooth flow and doesn't bleed out on paper.
9. Tombow.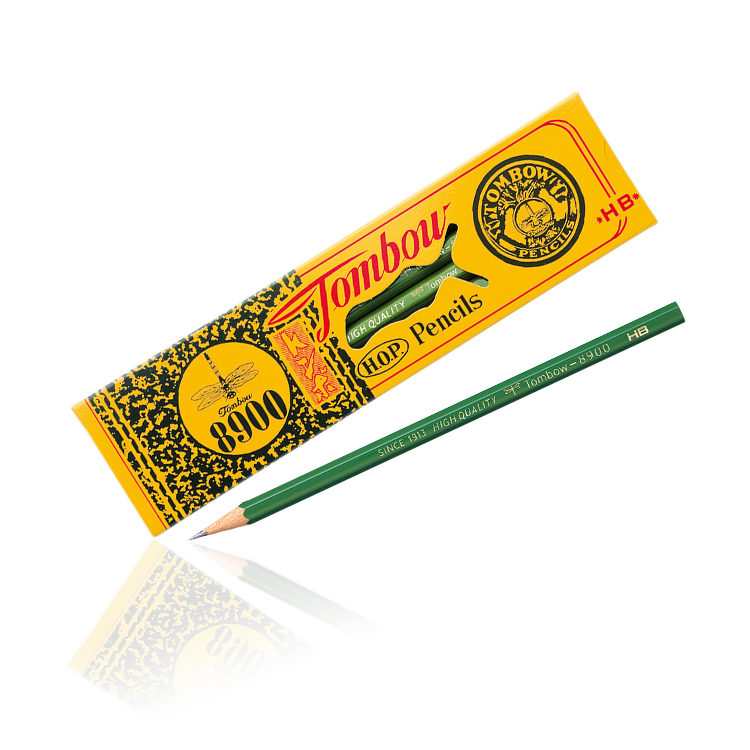 Tombow pencil co., Ltd. is a private manufacturing company of stationery products headquartered in Kita, Japan. It was founded in 1913. Their area of expertise is making pencils and erasers, but they've also branched out into making other general-use stationery.
Their most popular product in the market is the Tombow 8900 pencil which, since its release, has been the highest-selling wooden pencil in the Japanese stationery market.
Also, the mono eraser has set a standard in Japan since its introduction in 1969. Tombow stationery brand also produces a range of dual brush pens, which come in a brilliant array of colors.
They feature a malleable nylon brush tip for medium and broad strokes, as well as a strong bullet tip. The bullet tip is great for drawing fine outlines and sketches. One reason why it is a favorite of many artists.
READ MORE: 5 Best Japanese Snowboard Brands.
10. Sakura.
This brand is another amazing stationery brand to look out for. It is a must-have for any stationery lover.
In the 1980s, this Japanese stationery brand made history with the Gelly Roll, often considered the first pen to use gel-based ink. You should know that Gelly Roll remains an enormously popular stationery item.
It is popular for its slim form factor. Interestingly, It features an incredible range of color lines, from glitter to raised, 3D- style ink that you cannot help but fall in love with.
Conclusion
Writing, journaling and taking notes with stationeries can never actually go out of style, even with the presence of mobile devices. If you want in style, then you should consider buying products from any of these stationery brands. The Harinacs stapler without staples from Kokuyo is a must-have.