Japan has been known for its genuine love for sports and there are several popular sports that the Japanese love to spend their time watching. In fact, watching sports games is one of the most popular hobbies in the country.
Frankly, sport is an intrinsic part of Japanese culture and heritage, it is evident in their fascination for popular sporting activities like football, baseball, and their very own traditional Sumo wrestling.
So if you are visiting Japan for the first time, and you are wondering which sports are most popular, then you are in luck. The following sports listed in this post are by far their most popular sports in Japan. So sit up and take this ride with me.
1. Baseball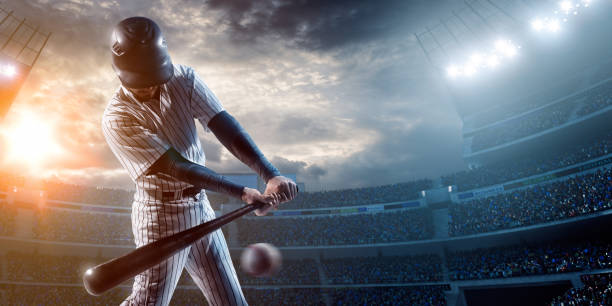 It would be fools-hardy to say baseball originated in Japan. Though it has fully become a popular sports game here, it was introduced by English professor Horace Wilson in 1872. In 1936,  a professional league was formed.
Yakyu as it is often called locally. has gained massive popularity and acceptance. So much so  that it technically receives more love and recognition than it does in its home country. In Japan today, there are 12 professional baseball teams and they play from the end of March to early fall.
One of these professional teams in the Nippon Professional Baseball locally is called Puro Yakyu. Baseball is so important in Japan that even high school baseball is taken seriously.
High school baseball teams compete at the National High School Baseball Championships (Koshein) and it is a must-watch event every summer in Japan. Fans who prefer to watch the game physically, buy tickets to watch their favorite sport. Those who can't, watch the game on television.
You should know that American baseball is way different from Japanese baseball. Japanese balls are a tad smaller, with smaller playing fields and striker zones. Also, regular spinning games are limited to 12 innings while playoffs are limited to 15 innings.
When you attend any of these baseball games, be sure to have an experience of your life with the display of song, dance, fireworks, and jet balloons.
2. Sumo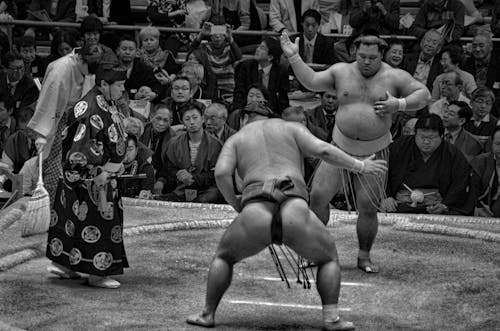 When it comes to longevity and history, the sumo sports game is traditionally one of Japan's most popular sports. It is even often considered a national sport since it is heavily crested in Japanese tradition. Sumo is a full-contact wrestling sport that originated from the Shinto ritual of human wrestling with a god.
It became a professional sport in 1684 with Sumo tournaments in Tomioka Hachiman-gu shrine in Tokyo and since then, has been played throughout the country. Every year in Japan, six sumo tournaments last for about 15 days.
To get this picture, imagine Sumo as a regular wrestling match but with a more Japanese traditional approach. How spectators fill the stands and watch their favorite wrestlers (rikishi) enter the ring (dohyo).
During these 15 days, low-ranked wrestlers play during the day while high-ranked wrestlers have their matches much later. At the end of this game, the top two Sumo wrestlers, the highest (yokozuna) and the second-highest (ozeki) will compete to end the tournament.
Interestingly, there are two accepted ways to claim victory during this sport. You can either force your opponent out of the ring or make any part of their body that isn't the feet touch the ground. Sadly, the popularity of this sport in recent times is experiencing challenges.
4. Football (Soccer)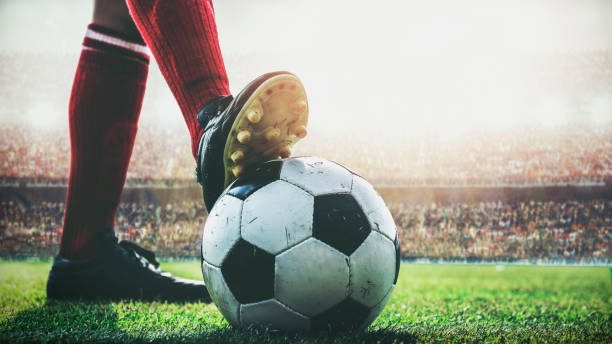 Football is undoubtedly a popular sport in Japan. Over the years, Japan has recorded some of the best players in history, gaining recognition both locally and internationally. More so, this sport is also played in most high schools.
Japanese professional soccer league known as J League was established in 1991 while the national team was established in 1930. Then in 1965, the first national league was organized comprising 8 amateur clubs.
In Japan, there are both the men's national team known as Samurai Blue and the women's national team known as Nadeshiko Japan. You should know that Japan has about 18 professional clubs that play tournaments all year round.
With popular football players like Hidetoshi Nakamura, Kazuyoshi Miura, and Shunsuke Nakamura emerging from the J.League, football has all the more reason to become a popular sport in Japan. You can either watch the game at home or get a ticket to watch live.
READ MORE ABOUT JAPAN:
5. Martial Arts – Judo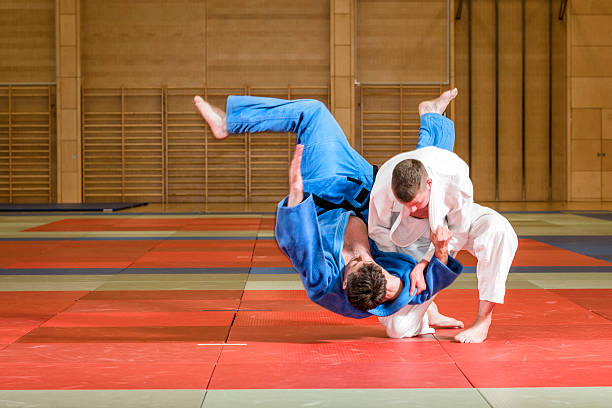 Apart from being known for their many cultural values, architecture, and prefectures, Martial arts is another traditional sport in Japan. Arts such as Karate is a famous form of martial arts.
Karate rose to international prominence in the 80s when a series of Hollywood movies began to feature this form of art. It is also currently practiced in various parts of the world. To say more lightly, a whopping estimate of about 50 million people.
However, Karate isn't the only popular form of martial arts. There is also Judo which is a Japanese traditional sport quite like the Sumo sport. You should know that several Japanese Martial artists have mastered the art of Judo, enhancing their craft.
Judo sport was created in 1882 by Kano Jigoro, a Japanese athlete, in a bid to develop both mental and physical strength. It combines both jujitsu (a form of wrestling) with mental discipline. With Judo, you have a blend of technique and strength.
When you watch the Judo game, you will notice players bowing before every match and after. Also, you would notice the uniform players put on. It is called the Judogi – traditional Japanese wear made from thick white cotton.
Judo is not only a popular sport in Japan, it is recognized and played around the world, increasing its popularity every year. In fact, it is seen as an Olympic sport.
6. Golf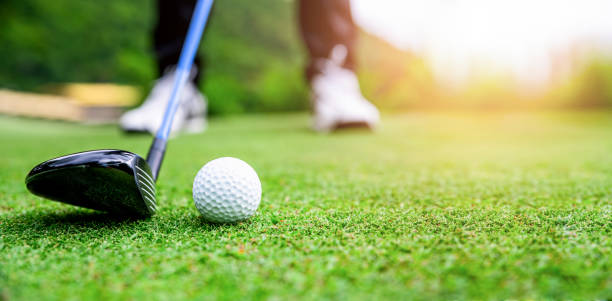 Though Golf is not originally a Japanese sport, it has gained popularity in the last decade. It was introduced by a British ex-pat Arthur Hesketh but then, it was only played by foreign ex-pats and western-educated Japanese folks. Then in 1914, introduced Japan's traditional elites.
Over the recent years, golf became popular among all age groups, as more members including the middle class, began playing golf. Currently, there are several golf courses and clubs in different areas in Japan. These golf courses are practically suited for every level. Most of these golf courses have stunning views and are majorly open to the public.
The only hindrance you may likely encounter is the language barrier. Besides that, there is little difference between the Japanese form of playing golf and other countries. If you are bothered about the language barrier, you can look out for foreigner-friendly golf courses available across Tokyo.
A popular Japanese golfer, Ryo Ishikawa is also known as the Bashful Prince has contributed to the popularity of this game.  At age 15, he won the men's regular tournament in 2007, making him the youngest winner ever.
7. Tennis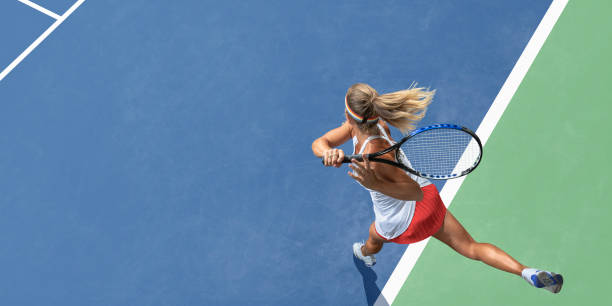 If you are looking for a popular professional sport in Japan, Tennis will most definitely top the list. This sport is another popular sport often heard in the mouth of Japanese locals. It was introduced in Japan in the late 19th century.
What makes this game quite popular and revered is the fact that in 1992, Japan won its first Olympic medals at Summer Olympics through this sport. Japan is known to have several tennis facilities and a few of these public facilities are foreigner-friendly. When you visit Tokyo you can check them out.
Though the table tennis game is not so popular in Japan, it has brought international recognition to the country. Japan is considered one of the strongest table tennis countries in the world and in 2016, won a silver medal and two bronze medals at the Rio Olympic Games.
8. Basketball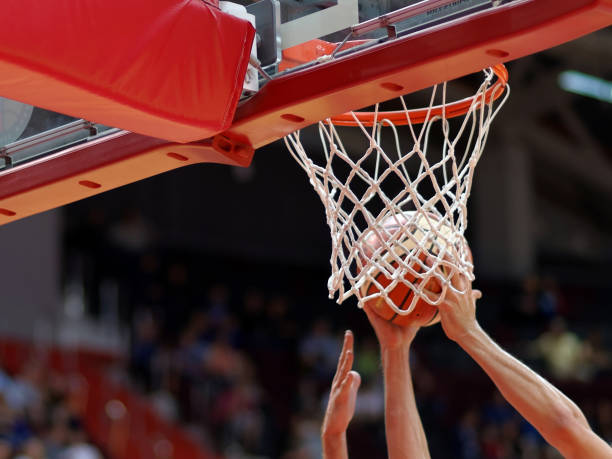 Basketball is another sport in Japan that in recent times has seen a spike of interest among the Japanese locals. Though it is not as popular as other sports, they have a variety of successful leagues bringing in viewers. Like the professional men's basketball league known as the B League which consists of 36 teams.
In the last few years, basketball seems to have had a resurgence and most Japanese fans go to watch popular professional players like Takuya Kawamura, Rui Hachiman, and Yuta Tabuse. They have put this Japanese sport on the map with their skills, making more people interested in the sport.
What's more, it has slipped into popular culture too. With manga series like Slam Dunk making history. While Kuroko Basketball which was quite recently adapted as an anime series is now very much talked about.
Conclusion 
There is a list of popular sports that Japanese locals will most likely spend their time watching or playing. But some are more than just their favorite past-times, they have become a habit, but more significantly, a lifestyle.
Knowing these popular sports would help you connect more with the sporting culture in Japan and share in the excitement of the Japanese folks. It can also help you in choosing the perfect gift for your Japanese-loving sports friend.