Have you considered getting a Job in Japan, but you are not sure how because you don't have a degree? Well, you can get a Job in Japan without a degree. It is 100% possible. As of October 2019, 1,658,804 foreigners had a job in Japan. However, these jobs are specific to certain sectors.
If you do not have a degree yet, these are some of the best Jobs you can get in Japan with either work or student visas.
10 best jobs in Japan that you don't need a degree for
The Japanese government has allowed non-degree holders to work in Japan. Foreign workers now have an advantage, too, in this new employment scheme implemented by the government.
Foreign workers in both the private and public sectors are given a support plan that includes housing and assistance towards mastery of the Japanese language and lifestyle. With this policy, you can comfortably work in Japan.
Construction industry worker 
As a construction industry worker, there are certain jobs you can do in the construction company you are applying to. These jobs include; scaffolding, pressure and cutting operators, civil engineering workers (to carry sediment and gravel), and landscape gardeners. To get this job, you need a specified skills visa or other working visas.
This is a certified care worker position that includes caregivers, social welfare workers, or home helpers.
Automobile repair and maintenance
Job vacancies for this sector include; shop assistant and apprentice, automotive mechanic or technician.
The available jobs include airline catering driver, aircraft cabin service cleaner, passenger service wheelchair agent.
The job opportunities available for workers in this sector include farm jobs like fruit picking, dairy farm work, agriculture farm work, and general maintenance.
Foodservice industry worker
Jobs in this category include server or kitchen helper, cashier, floor cleaning, food processing.
A performer includes musicians, singers, actors, dancers, models, sportspeople, amongst others. To work in Japan,
Here, workers involved are transferred to the Japanese branch office of the same company. Accepted occupations for inter-company transfer are engineering, humanities, or international services. 
Artist jobs include photographers, songwriters, craftspeople, composers, sculptors, and other artists.
Religious activities are for religious people who hold positions or work as bishops, missionaries, and monks.
You should know that some of the jobs mentioned here do not require much job experience if you have the following qualifications;
High school graduation – jobs like restaurant service helper does not require a college degree as long as you have your high school education. However, if you have a degree in any relevant course, you can increase your chances of being hired and negotiating better pay.
Some knowledge of Japanese – having some knowledge in Japanese is an added advantage. Not only will it enable you to gain a working visa, but you'll also have a higher chance of being employed by the company.
What's more, communicating with other workers in Japan generally will be easy since you are a competent speaker of the language. This will also help you meet the criteria for a specified skills visa.
Willingness to learn – when you get this job, you should be willing to learn on the job. This is necessary for jobs like technical intern trainees. Since you'll have to learn on the job, it is necessary to show that you are willing to do the job.
  How to Get a Job in Japan without a degree
Getting a job in Japan is possible, but do not be deceived; the process is no easy feat. You need to meet certain criteria before you are awarded a working visa or a job in the country. The first thing is that you need to have at least ten years of work experience in your chosen field.
Notwithstanding, there is a new policy implemented by the Japanese government that requires little or no experience.
The Following visas will get you a job in the country without a degree.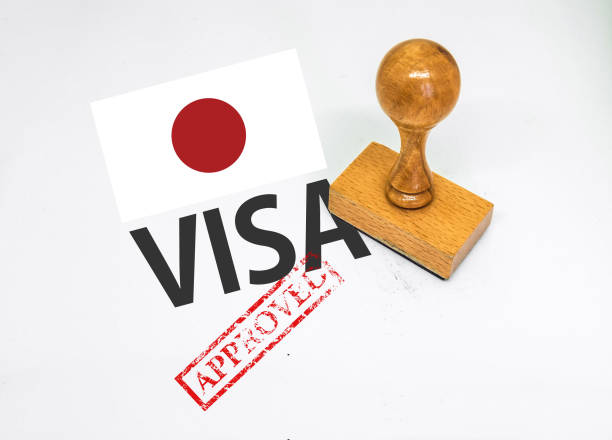 1. Specified skills visa
A specified skills visa is a working visa. It is for low-skilled foreign workers who do not have jobs and are currently not in Japan. With a specified skills visa, you can stay in Japan for a maximum of five years. The Japanese government implemented this new visa rule in 2019.
The sectors you can work with this visa include; industrial machinery, construction, food service, nursing care, fishery. If you already live in Japan and you'd like to apply for any of these positions, you have a better chance if you worked previously as a technical intern.
How to get a specified skills visa
Getting a specified skills visa to work in Japan, there are two tests you need to pass. The first is the skills evaluation test and the language proficiency test. The skills evaluation test is taken to assess and evaluate your ability to perform your duties in the relevant field.
In some industries, this test comes in two parts: the theoretical aspect and the performance. The language proficiency test is quite self-explanatory. When you take this test, your comprehension level will be assessed.
How well can you speak and understand Japanese? To determine this, you need to pass the Japan Language Proficiency Test N4 level. Agencies specified by the Japanese government conduct this test.
2. Working Visa
As a foreigner without a degree, you can work in Japan if you have enough experience. However, some positions will avail you of the opportunity for this kind of visa—jobs like artist position, religious activities, inter-company transfer, nursing care, and performer.
There are certain requirements that you as an applicant will have to provide to get a working visa. These requirements will vary depending on the job you are applying for. Working illegally in Japan leads to arrest and deportation.
How to get a working visa
To get a working visa that isn't a specified skills visa, you need these basic requirements to get a job. This job opportunity will determine if you will get this visa. This is because your employer will likely sponsor your movement to Japan. The following requirements are needed for the job application;
Original passport
Updated resume
Birth certificate
Certificate of employment – you can apply for a certificate of employment from all your previous employers. This certificate includes information like date of employment, date of termination of employment, and the kind of job you performed.
JLPT certificate
School diploma
Working visa requirements include; Certificate of eligibility, completed visa application form, and passport photograph.
3. Student Visa     
Apart from getting a work visa or a working holiday visa, you can live and work comfortably in Japan without a degree. Here's how; first and foremost, you need to attend a Japanese university to get your degree.
How to get a student visa
This might probably be the easiest way to get a job in Japan without a degree. While other methods may be very tedious, getting a student visa is fairly easy. It would be best if you had these few sheets up to your sleeves.
First, you need to have attended a Japanese institution for more than six months, then a JLPT N2 level certificate, school diploma, valid passport, and proof of financial ability to live in japan.
4. Working holiday visa  
If you are unable to get a working visa, you can apply for a working holiday visa. To do this, you need to take the following steps
You must be eligible for the working holiday visa. The following are eligibility criteria;
You must be 18 – 30 years of age
You must be a citizen of one of the eligible countries participating in the program.
You should be able to support your travel expenses financially
You should be physically and mentally healthy
You should have no criminal record
Get your visa application started. See how to apply for a working holiday visa.
Countries Eligible for working holiday visa in Japan
Japan's "working holiday" visa is offered to only 26 countries. These countries include the following;
Australia
Austria
Argentina
Canada
Chile
Czech
Denmark
Estonia
France
Germany
Hong Kong
Hungary
Ireland
Iceland
Lithuania
Netherlands
New Zealand
Norway
Portugal
Poland
Republic of Korea
Slovakia
Spain
Sweden
The united kingdom
Taiwan
5. Spousal visa 
You can get a spousal visa to work in Japan. However, the process of achieving this is not as easy as it sounds. The immigration process is longer than others. If you are still hell-bent on trying this process, here's how to apply for a spousal visa in Japan.
Conclusion  
You should bear in mind that getting a visa in Japan is also not easy, so as you apply for different jobs, also prepare for the visa requirements needed for your migration. If you can successfully secure a job opportunity and get your visa worked out, you would have a great time working in Japan. All the best in your endeavor.