Ramen is a delicacy that is quite popular in Japan. It was initially imported from China but had fast become a favorite of the Japanese folks. Imagine taking a straw of steamy noodles using Japanese chopsticks? It is simply a divine experience.
Japan has some of the best ramen restaurants you can ever try. They are affordable and available anywhere in the country. Almost every region has its ramen variety. Are you new to Japan and want to try out the ramen here? This article will give you a list of the best Ramen Japan has to offer.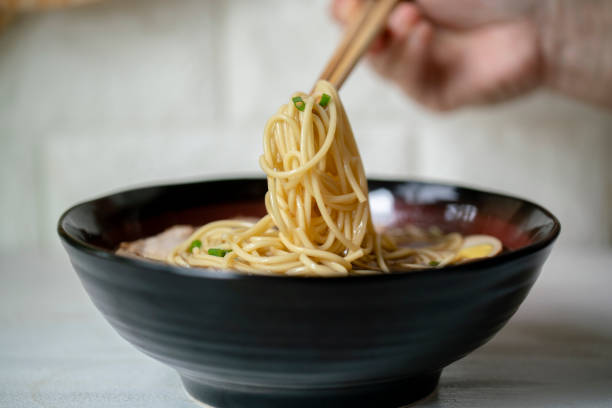 What is Ramen?
Ramen soup dish is a Japanese noodle soup that combines various additives, including meat, vegetables, and toppings, which most times include eggs. Ramen has been part of Japan for centuries.
It is traditionally made with four basic flavors; salt, soy source, miso and is often considered fast food in the country. There are several ramen spots across Japan. While some are cozy restaurants, others are street spots.
Interestingly, they all offer steamy bowls of delicious noodle soup. There are four basic flavors of the ramen dish; Shio (salt), Shoyu (soy sauce), tonkatsu (pork broth), and miso (miso paste). Besides these basic flavors, there are innovative new trends of ramen delicacies across Japan.
Best Ramen in Japan
1. Ichiran Ramen 
Ichiran ramen is one of the oldest ramen in Japan. Beginning in Fukuoka in 1960, this restaurant now has so many outlets. They are quite popular for their five original Ichiran special of the tonkotsu ramen.
Their five original ichiran special include original spicy red sauce, aromatic tonkatsu broth, solo dining booth, order form, and kae-dama ordering system. What makes this ramen restaurant different is its original Ichiran ramen dishes.
Like the order form, here, the chef lets you specify the exact ramen broth dish of your choice, beginning from the texture of your noodles to the ingredients used to make them. Their original spicy red sauce is quite delicious.
Ichiran ramen is the number one popular ramen in Japan. It is also popular worldwide. Their outlets are located in different regions across the country. In figures, more than 65 locations and some include Kashiwa, Nagoya-Narumi, and Hiratsuka.
If you want something authentic with a less strong aroma, try the classic Ichiran aromatic Tonkotsu broth. It is an all-natural tonkotsu broth extracted from pork bones. It tastes delicious and smells nice.
2. Niboshi Tsukemen Miyamoto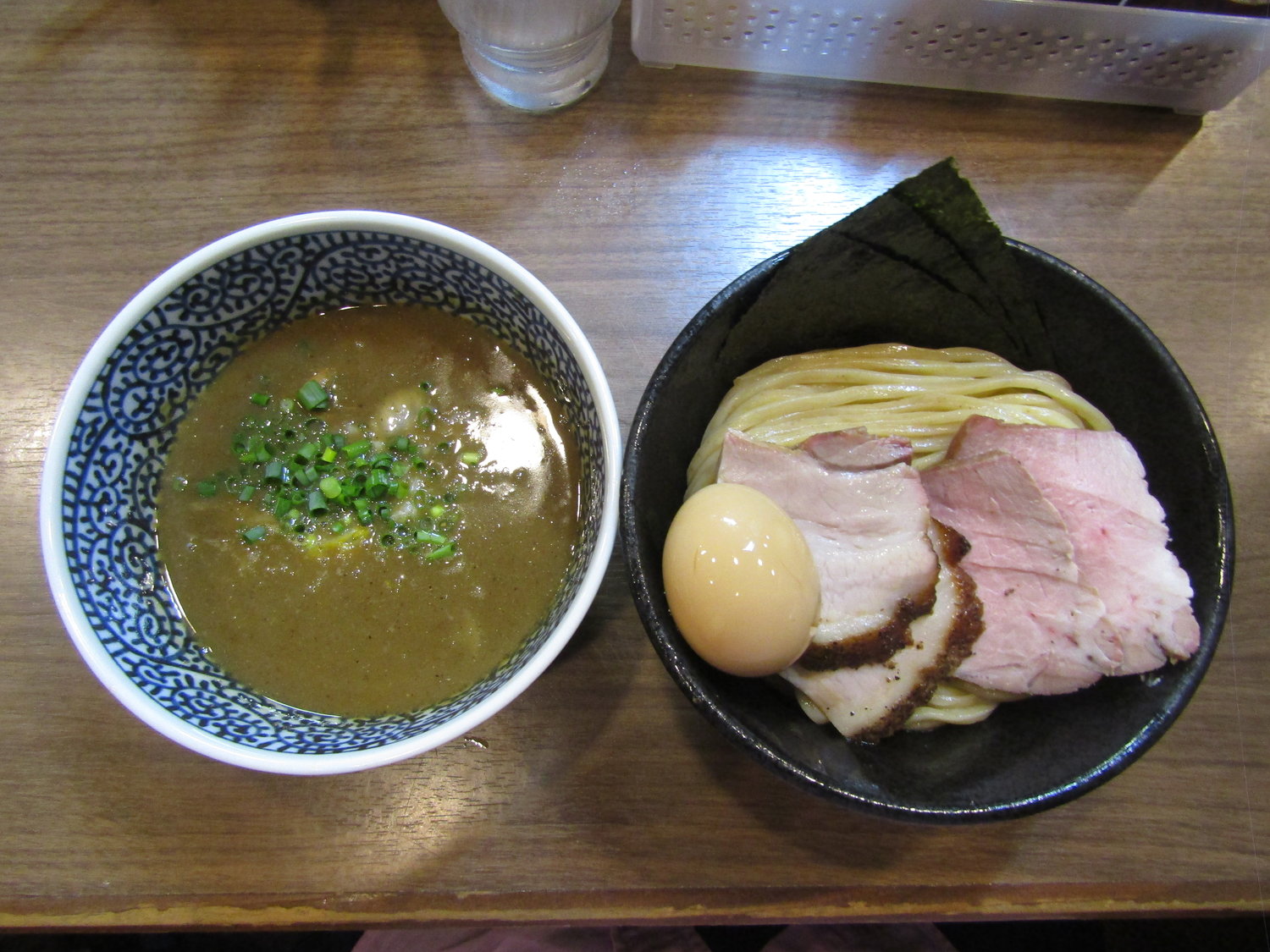 This is another popular ramen that is known for its tsukemen and other regular ramen dishes. Located near the Kamata station, this ramen is on the outskirts of southern Tokyo. If you are at the bus station, you would easily smell the scent of broth in the atmosphere. This means only one thing; ramen is just a few minutes away.
Niboshi tsukemen Miyamoto is known for its seafood ramen with thick homemade noodles. The soup is rich and tasty. It is one of Tokyo's leading ramen restaurants and is often filled with customers. The price for a plate of delicious seafood ramen is 900 to 1000 yen.
To get here, visit 8-1 Nishikamata, Ota City, Tokyo, from 11 am – 3 pm and 5 pm to 7 pm. They are usually open Monday to Friday. On Saturdays, they are open from 11 am to 9 pm.
3. Kadoya Shokudo Ramen 
Located in the city of Osaka, this ramen is most famous for its delicious shoyu. It is also known for its simple soy soup, black pork noodles, and cold soba and is often called the king of Osaka ramen world.
The ramen dishes in this restaurant include tsukemen, shio, and shoyu. They are all yummy and quite pricey. A plate of kadoya Shokudo ramen might cost about 1130 yen. Many travelers who visit here can attest to the delicious taste of their handmade black pork noodles.
Other ramen served here are also strong contenders to this dish. When you visit Osaka, do not fail to have a taste of this heavily enjoyable ramen. You can visit them at 4-16-13 Shimmachi Nishi-Ku, Osaka. The ramen here may be a little pricey but is definitely worth the try.
4. Kyushu Jangara Ramen
This is another well-known ramen spot located in Tokyo. It is quite popular for its rich and creamy Hakata style tonkotsu ramen. These ramen dishes are mild, rich, and delicious and range from traditional to vegan.
If you're looking to try some bowls of vegetable and tofu with a soy sauce broth, then Kyushu Jangara ramen has got you covered. Their dishes are affordable and tasty. Both the traditional and vegan ramen options are fantastic.
To visit this ramen restaurant, check 1-13-21 Jingu-Mae, Shibuya-Ku, Tokyo. They are open from 11 am -12 am. So there is plenty of time to order your delicious ramen.
5. Ramen Atelier Nakiryu 
As a Michelin star ramen spot, it has become famous across Japan, particularly Tokyo. They are most popular for their special spicy tantanmen with skinny noodles. Other ramen dishes include the traditional shio, umeshio, and shoyu.
Their dishes are delicious and stand out for the side dishes like meat and pork that are perfectly seasoned and grilled. This small-sized restaurant is located near the Otsuka station. Prices for these dishes range between 850 to 1000 yen.
Their opening hours are 11:30 am to 3 pm and 6 pm to 9 pm every day except Tuesdays.
6. Menya Fukuhara Ramen 
This high-placed ramen is notable for its high-quality free-range chicken broth. It has a signature menu that travelers love to try. This dish is known as mellow chicken noodles. This bowl of ramen is often served with a well-seasoned boiled egg and char siu.
The broth gives off a solid flavor. The toppings, char siu, and other ingredients make it delicious and enticing. Ramen dishes here are simple but will give you a run for your money. Menya Fakuhara ramen is a little far from central Osaka.
This distance has not deterred customers as they still visit this restaurant in their numbers. 1-8 Shin Imazato, Ikuno Ward, Osaka. You can visit between 11 am and 2 pm or 6 pm to 10 pm.
7. Kazami Ramen
This is another Tokyo-based ramen restaurant located at Ginza, which serves ramen made from sake lees. They are known for their unique, thick, and rich ramen dishes. This sake-infused ramen is a dish unique to this restaurant.
The broth often tastes like amazake, while the toppings include charred tofu, mizuna, and Negi. The noodles are medium-thick Kyoto-made noodles. Apart from their unique delicacy, the Kazami is known to have fewer queues.
So if you wish to try something different, visit this ramen restaurant. Dishes are affordable as well.
8. Naritaya Ramen 
This is another ramen shop located in Tokyo. It is super popular and serves several ramen dishes. One of the most popular is Halal ramen. It is located at Asakusa. Naritaya ramen serves a delicious vegetarian option that is both delicious and well served.
Their staff are friendly and serve steamy ramen quite quickly. The dishes here are quite pricey, but you would enjoy the value for your money. Naritaya Ramen is open from 11am – 10pm. They are located at 27-13 Asakusa, Taito City, Tokyo.
9. Fuunji Ramen (tsukemen and cold noodle ramen)
Fuunji ramen is yet another known ramen shop in Japan. Though it is famous for its tsukemen ramen soup, it has other varieties tourists love. Fuunji isn't any new ramen restaurant; it was opened in 2007 and has since become the favorite ramen spot for Japanese locals.
The Fuunji ramen soup dishes are pretty delicious. They are served with a bowl of cold noodles, with broth made with well-seasoned boiled egg, pork or kyofun and other ingredients. A plate of ramen soup dishes is a little pricey, but it is worth it.
Due to its popularity, the restaurant is mostly crowded with customers waiting their turn. Sometimes, you would find customers queued at the entrance before opening time. If you can handle waiting in a long queue, then you can try out Fuunji ramen.
They are open from 11 am to 3 pm and 5 pm to 9 pm, Mondays to Saturdays. To have this experience, visit 151-0053 Yoyogi of Shibuya city in Tokyo.
Best Ramen town to visit 
Tokyo is the best Ramen town to visit. It has some of the most popular Michelin star restaurants. The city is popular for its many ramen spots scattered across streets with new varieties and trends. These trends range from western-styled ramen to vegan ramen, spreading their popularity as new delicacies alongside traditional ramen dishes. Tokyo is pretty much what you would call a Ramen city.
Conclusion 
Ramen is not only a famous dish in Japan; it is highly recommended and loved. Tourists who even visit the country enjoy the riches of this dish. Ramen dishes are of several types, but ramen broth is the most common. Visit Japan to enjoy your ramen. Remember, when you are served your bowl of ramen broth and instant noodles, dig in immediately. Ramen is better eaten hot.